We know that our customers are looking for ways to make their homes more energy efficient since it was announced that we would all see large increases in our energy bills. Here at The Nottingham Window Company, we're often being asked about the energy efficiency of our products, particularly our uPVC windows.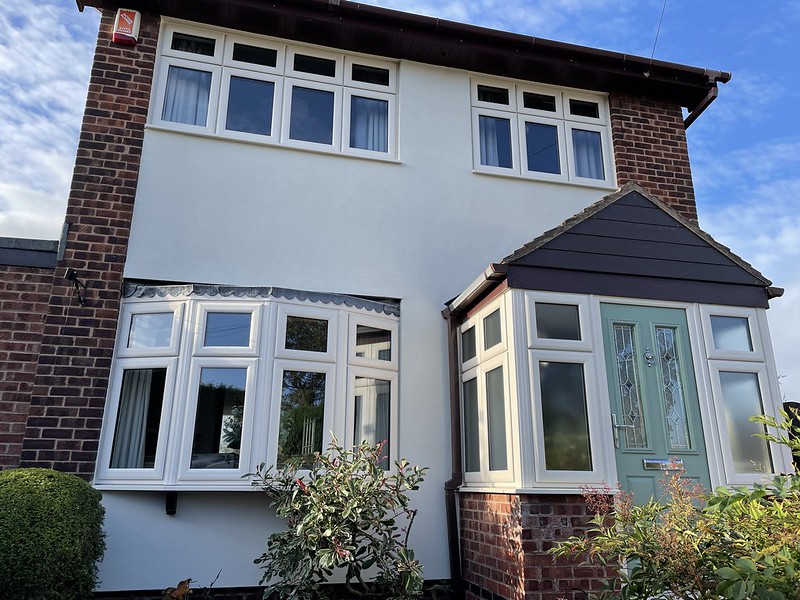 What makes uPVC windows energy efficient?
In recent years there have been large developments in the manufacturing of uPVC which has ensured it is an exceptionally energy efficient material for windows, doors, conservatories and more. Our uPVC windows boast natural thermal properties, this is because uPVC is a poor heat conductor so temperatures cannot easily flow through the frames. Unlike aluminium thermal breaks are not required within the frame, instead they feature multi-chamber designs to trap pockets of air preventing heat transfer.
Although over 80% of homes across the UK are now fitted with double glazing, there are still homes without it or they have old and damaged double glazing fitted which will not be benefiting the temperature control in your home. The popularity of triple glazing is slowly starting to grow as homeowners are realising the added benefits they will receive. The design of uPVC window frames means they can easily be manufactured with either double or triple glazing. Our uPVC windows are able to achieve U-values as low as 0.8W/m2.K when combined with 44mm triple glazing. You're sure to see a noticeable decrease in your energy bills and a more comfortable home all year round.
What are the other benefits of uPVC windows?
Although energy efficiency is one of the main reasons homeowners look at buying uPVC windows, it isn't the only benefit they boast. uPVC windows are an exceptional alternative to traditional timber at a more affordable price.
Security
Our uPVC windows will improve the overall security of your home, as they're incredibly durable and secured with internal beading and multi-point locking systems as standard, to keep the warm in and intruders out. All our home improvements conform to PAS 24 security specifications and Document Q performance benchmarks, so you can be reassured your home is safe and secure.
Low Maintenance
uPVC is one of the most easily maintained home improvement products available. All you need to do to keep them looking fantastic is give them a regular wipe over with a non-abrasive cloth and warm soapy water. We recommend cleaning your windows twice a year to avoid difficult dirt from building up.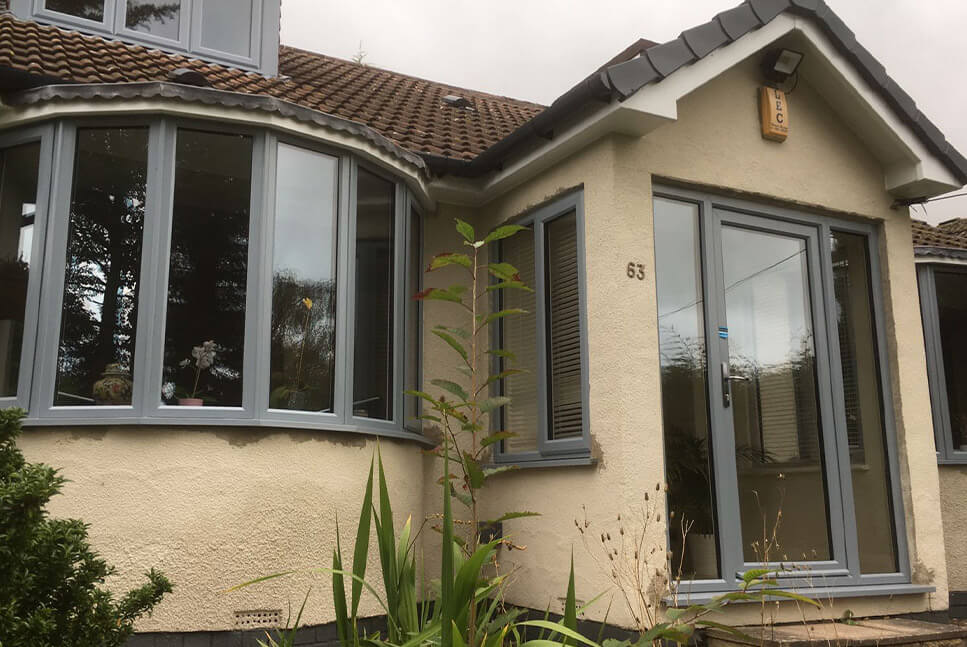 Enjoy an energy efficient home with windows from The Nottingham Window Company
We understand the importance of energy efficient home improvements which is why we're here to assist you every step of the way. Why not book an appointment to come and visit our extensive home improvement showroom to get a hands on feel for our products and speak to one of our expert team members for further information and advice?
Read our related blogs:
What are the main differences between uPVC & aluminium windows
Are uPVC windows & doors sustainable?
What are the benefits of Residence 9?