The delivery of environmentally friendly windows, doors and glazed extensions has always been a priority for us. So, now that sustainability is firmly in the spotlight, what with the introduction of the Green Homes Grant last year coupled with the UK's ambitious climate target to reach net zero emissions by 2050, queries about the sustainability of our UPVC windows and doors have noticeably increased.
With this in mind, we thought we'd take the opportunity to offer clarity on the matter by addressing the most asked questions about our high-performance UPVC window and door products.
Is UPVC environmentally friendly?
Contrary to popular belief, thanks to advances in recycling and design innovation, when used responsibly UPVC is one of the most sustainable construction materials available. Sourced from industry-leading uPVC manufacturers, our UPVC glazing products maintain the highest levels of sustainability with ease.
Can UPVC be recycled?
UPVC's high strength yet lightweight thermoplastic polymer structure means that it can be melted, reformed, and repurposed up to 10 times with no loss of quality or performance. Surpassing many of the UPVC window systems available in both efficiency and style, our uPVC windows are 80% – 100% recyclable.
German-engineered, our UPVC doors are 100% lead-free and carry the environmentally friendly Greenline label. Introducing recycled materials to the core of these UPVC profiles, they are durable, corrosion-resistant, easier to clean, and affordable.
What's the difference between PVC and UPVC?
Short for Unplasticized Polyvinyl Chloride, UPVC does not contain softening plasticisers that give PVC its flexibility. uPVC's rigid qualities make it the ideal material for high-quality, modestly priced window and door materials, whilst PVC (Polyvinyl Chloride) is suited to products like fences, cables, shower curtains and even clothes. Materials that involve plasticisers tend to suffer from poor wear and heat resistance and can become brittle in low temperatures too.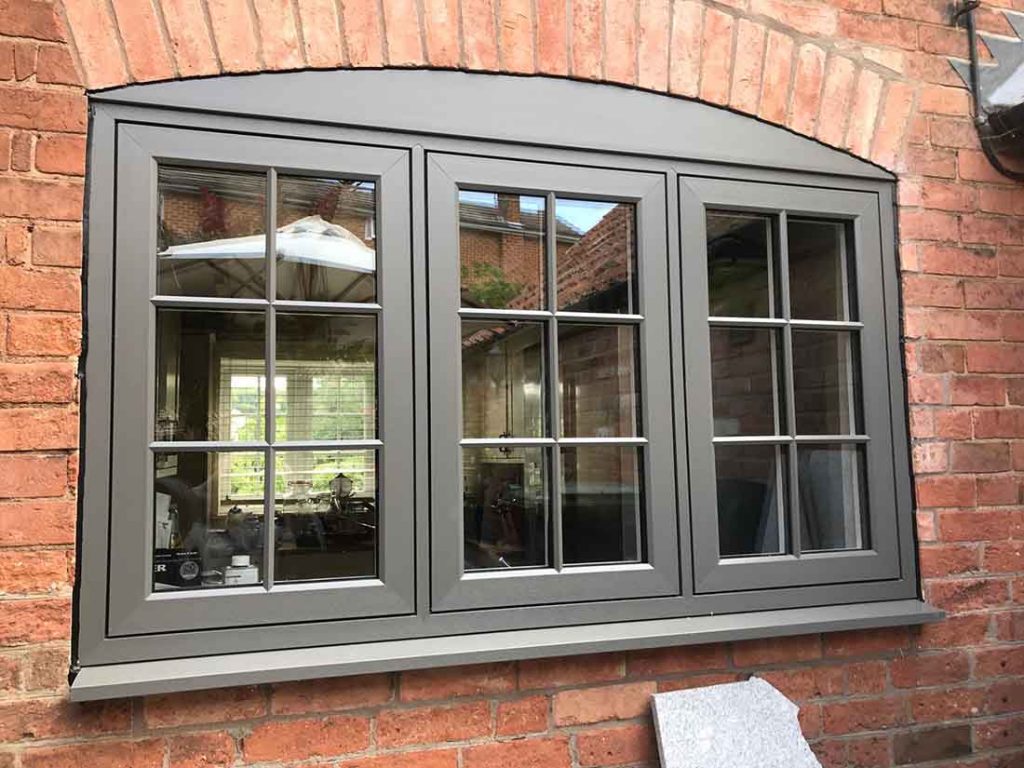 What is the life expectancy of UPVC windows and doors?
Providing exceptional levels of weathering, thermal and acoustic performance, our low-maintenance UPVC windows and doors are designed to last for at least 20 – 30 years, maintenance-free. All they need is a quick wipe over to retain their pristine, modern appearance.
How do our uPVC window & door products compare to others in Nottingham?
Residence Collection sustainability features
Residence Collection timber alternative windows are 100% recyclable, incorporating in-built recycled material sections into their innovative uPVC frames.
Sustainable uPVC casements, flush sashes, tilt and turn windows & UPVC doors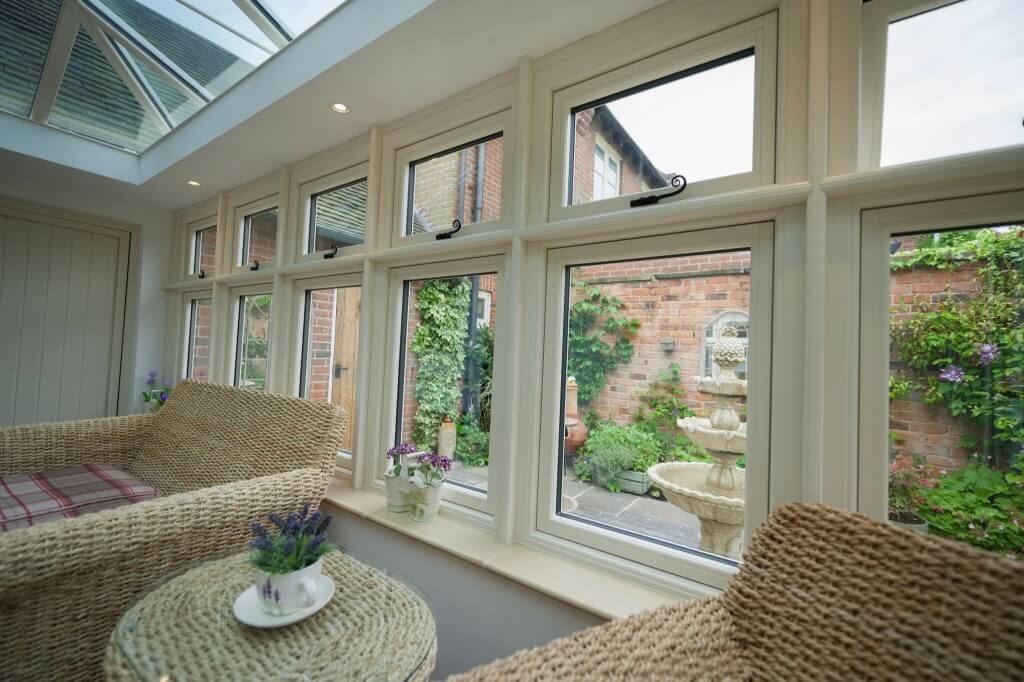 Sustainable uPVC sliding sash windows
Made in the UK, our UPVC vertical sliders feature a UPVC core made from recycled plastic. Using recycled materials wherever possible, 80% of UPVC off-cuts are recycled and re-formed.
Sustainable windows & doors tailored to homes in Nottingham, Leicester, and Derby
At Nottingham Window Company, we are firm believers that it's everyone's responsibility to protect the environment. Access some of Britain's most sustainable uPVC window and door products (as well as premium aluminium windows and doors) by booking an appointment or contacting one of our glazing experts today.
Inspiration for uPVC window replacements: