We all want lower energy bills and a warm, cosy house in the coldest months, but it's not always that simple – especially if you live in one of Nottingham's old Victorian or Edwardian buildings. With nearly two thirds of UK homes failing to meet long-term energy efficiency targets, there are lots of things you can do to make your East Midlands home perform better.
Considering heating and powering buildings currently account for 40% of the UK's total energy usage, it really is worth replacing your windows if they were installed over 15 years ago.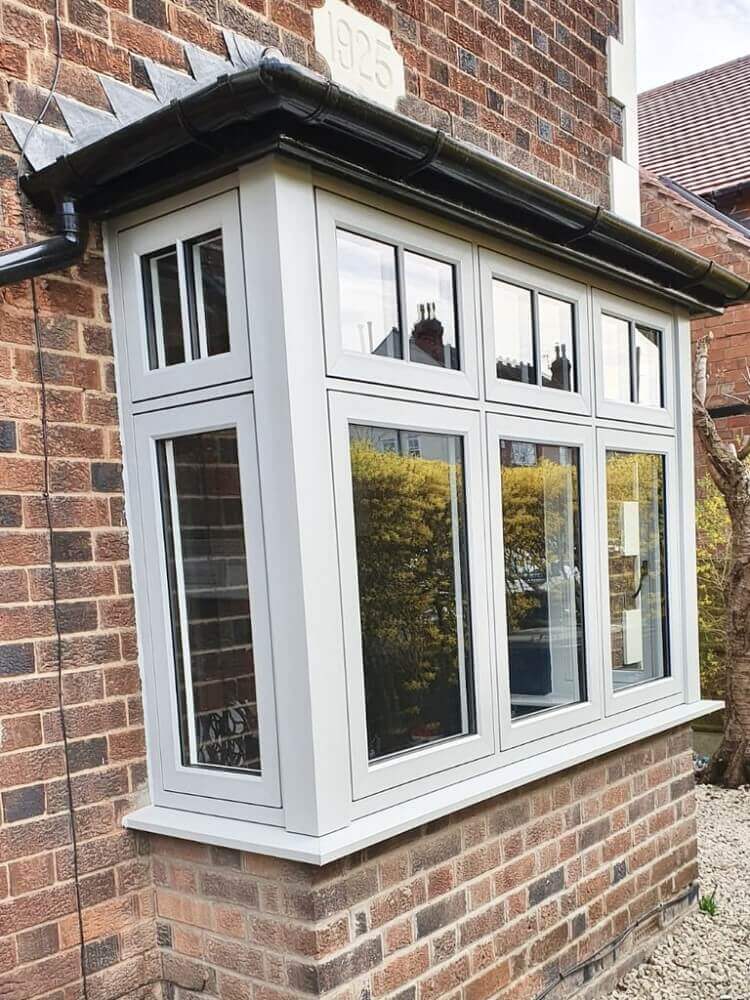 What makes a window more energy-efficient?
When it comes to finding energy efficient windows, the best place to start is with the energy rating and the U-value.
Window Energy Ratings (WER) are based on a scale of E to A++. Displayed in a similar way to 'rainbow' energy labels found on home appliances, A++ rated windows are the most energy efficient. Current building regulations in the UK require replacement windows to have a minimum rating of 'C' or a U-value of 1.6 W/m²K or lower.
U-values measure the rate of transfer of heat through a structure. Measured in W/m²K (watts per square metre), the lower the U-value the more efficient the material is.
So, what types of windows are the most energy efficient?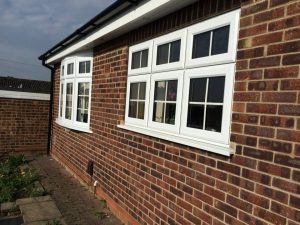 The 3 main window materials available today are timber, aluminium, and uPVC. Timber is a natural insulator that absorbs and retains heat, making it the most energy efficient material. However, it's also the most expensive window material and requires high levels of maintenance to keep it looking and performing at its best.
uPVC windows feature an efficient multi-chambered structure designed to trap heat inside, whereas modern aluminium windows incorporate innovative polyamide thermal break technology in various widths; the wider the strips, the better the insulation. Breaking down the common misconception that aluminium windows are not energy efficient, both materials deliver superior thermal and acoustic performance.
A-rated for efficiency, both can achieve impressive U-values as low as 0.8W/m2.K with 44mm triple glazing. Furthermore, advanced timber look Residence 9 windows surpass the majority of other window systems in both efficiency & style.
What are the signs windows are not performing efficiently?
Moisture or mould between the glazing panes
Chipped or damaged frames and/or glazing
Air leaks around the frames
Cracked or damaged window sealant
Damaged weatherstripping
Single glazing
Increased energy bills
Why are new double glazed windows more efficient?
If your double glazing was installed 10-15 years ago, chances are it has a gap of about 6mm. New double glazing features a gap of around 16mm between the two panes of glass, so it's designed to provide higher levels of insulation against heat transfer between the inside and the outside.
Featuring a microscopically thin coating of metal oxide, low emissivity glass (low-E glass) is the most energy efficient type of glass as it stops heat escaping and reflects internal heat back inside. Using premier glazing from industry leaders Planitherm in all our windows and doors, the new improved Planitherm Total+ glazing is the UK's leading low-E coating brand.
Energy efficient windows & doors in Nottingham, Leicester, and Derby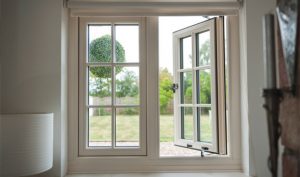 Committed to delivering the most insulating window and doors around, improving your East Midlands homes' energy efficiency is easy with The Nottingham Window Company by your side. Book an appointment, visit our showroom, or contact us discuss your options further with our friendly team of experts.