Residence 9 windows offer homeowners some of the highest performance levels found on any timber alternative windows. As installers of the Residence 9 collection, we at The Nottingham Window Company have compiled a list of their top features, so homeowners know exactly what they are getting with these beautiful windows.
What are Residence 9 windows?
Residence 9, also referred to as R9, is a uPVC window system that has been specifically designed to replicate the 19th Century flush sash timber windows that you tend to find in heritage properties in Nottingham and the surrounding areas. The R9 collection is perfect if you are looking to upgrade your traditional windows with something more energy-efficient and less maintenance than timber, but you still want them to look authentic.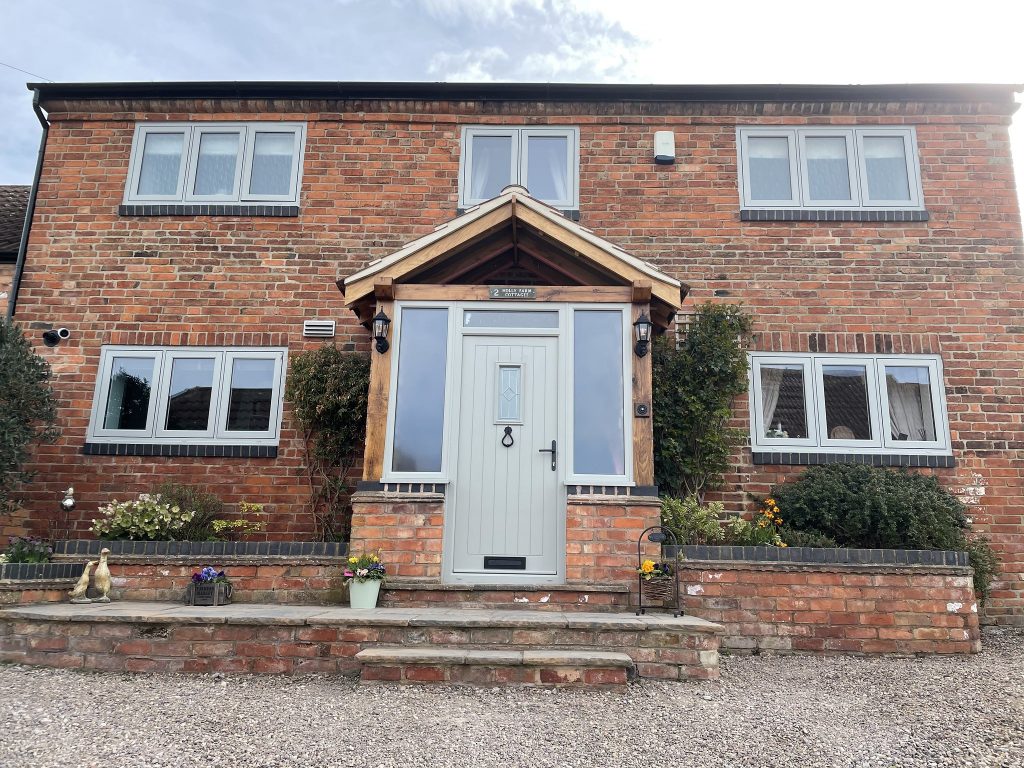 How are R9 windows made?
R9 timber effect windows are made to meet key design principles from the Article 4 Conservation Area guidelines, which means they are almost always accepted for use in conservation areas for timber window replacements. They also integrate industry-leading technology to ensure they overcome any issues homeowners may have with their current timber windows, such as poor energy efficiency, rotting, and warping.
Residence 9 windows can be manufactured in numerous sizes and styles to replicate the original windows in your property. They have traditional detailing on the inside, yet they sit flush to the outside. You can choose between different hardware for your windows as well to ensure that all of the finer details, such as monkey tail handles, are replicated in your new R9 window configuration. You can also incorporate Georgian bars, or other heritage-style glass detailing, for further authenticity.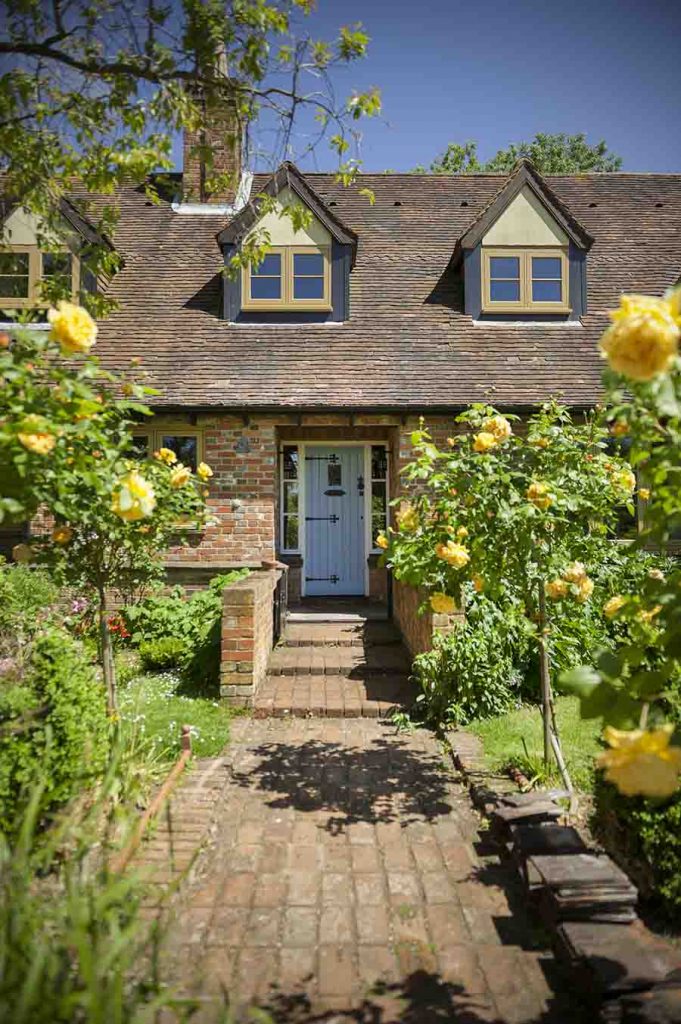 Why choose Residence 9 windows?
Aside from their ability to perfectly replicate traditional timber windows, there are three main benefits of choosing Residence 9 windows:
R9 windows are energy efficient
Homeowners choose Residence 9 for their home improvements because they are incredibly energy-efficient windows. This elite system is capable of achieving energy ratings of A+ and will accommodate the highest performing 44mm triple glazing and 28mm double glazing.
Normally, you can expect uPVC window frames to have between 3 and 5 chambers, but these windows have 9 chambers. This gives them one of the best energy ratings on the market for windows of this kind. The chambers prevent convection currents from forming condensation by blocking air movement, keeping the colder air outside and your warm air inside.
Residence 9 windows are low maintenance
Another reason people turn to Residence 9 windows is that they are virtually maintenance-free. If you have had old timber windows for a long time, then you will know how hard it can be to maintain them to keep them looking good and performing their best. Thankfully, Residence 9 windows are manufactured from naturally low-maintenance uPVC.
Residence 9 windows will not warp, swell, flake, or need sanding and painting. In fact, all that is needed to keep these windows looking their best is a simple wipe down with a damp cloth every once in a while, to remove any dirt.
Residence 9 windows are secure
Many homeowners opt for these windows because of the level of security they offer, especially when compared to classic timber windows. They feature the latest security technology and are specifically designed with safety in mind. In Residence 9 windows the glass is bonded to the sash to further improve security levels and strengthen the overall design of the window. Glass bonding is commonly used in high specification windows where strength must be maximised.
Unlike your old windows, Residence 9 windows make it more difficult than ever for would-be intruders to gain unauthorised access through them. With R9, you can rest assured knowing that you and your family are safe.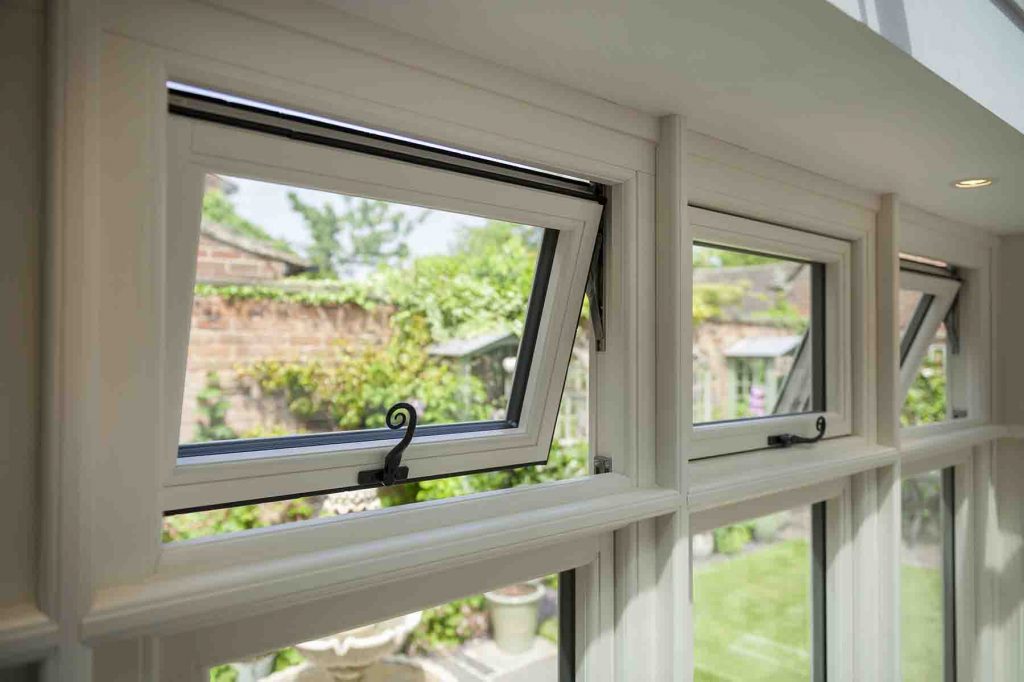 Investing in Residence 9 windows
If you would like to speak to a member of our experienced team here at The Nottingham Window Company about Residence 9 windows in more detail, please do not hesitate to get in touch. We will gladly discuss all of the options with you and answer any questions that you may have.
If you need further inspiration to get your renovation project off the ground, why not book an appointment to visit our extensive home improvement showroom in Nottingham? Creating uplifting spaces for discerning East midlands homeowners, architects, and developers for over 20 years, we look forward to hearing from you soon.
Read next:
Residence 7 vs Residence 9 windows: what is the difference?
6 ways timber alternative windows are transforming homes in Nottingham
What is a flush sash window and is it right for my home?