The Residence Collection is one of the best-performing ranges of timber effect uPVC windows available to installers and homeowner customers today. The collection brings together a suite of premium window and door systems, all designed and made in Great Britain.
Within the Collection, there are three Residence products but for the purposes of this blog, we are simply going to focus on Residence 7 (R7) and Residence 9 (R9).
To help you decide which product is right for you, let us dive into an overview of each product before talking about the finer details.
| | | |
| --- | --- | --- |
| | Residence 7 | Residence 9 |
| Energy efficiency | A++ energy ratings | A++ energy ratings |
| Glazing options | Double or triple glazing | Double or triple glazing |
| Colour options | 20 standard colourways | 23 standard colourways |
| Width of profile | 75mm wide | 100mm wide |
| Number of chambers | 7 | 9 |
Residence 7 and Residence 9 windows: what are the differences?
Energy efficiency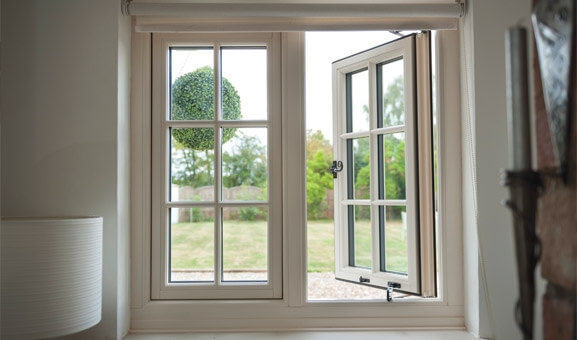 R7 is a new 75mm wide window system that has been designed to replicate the 19th Century flush sash timber window.
It is manufactured from a modern composite material to give a virtually maintenance-free finish – something our customers love to hear. It has seven heat-trapping chambers (hence the name) and is 75mm wide, so it achieves market-leading performance!
On the other hand, R9 windows have an innovative nine chambered profile and front and back 100mm wide frames. Designed from the outset to replicate traditional wood windows, R9 windows surpass most other window systems in both efficiency and style.
Both R7 and R9 windows can take 28mm double or 44mm triple glazing, achieve excellent energy ratings of A++ (saving you over £120 a year on your energy bills!) and offer impressive U-values as low as 0.8.
Enhanced security
We understand that our customers long for security. This is why both the R7 and R9 windows exceed PAS 24 security specifications – to keep your family safe. Both secured with internal beading and multi-point locking, these windows effectively retain heat, whilst keeping intruders out.
Excellent choice of colours and accessories to suit your East Midlands home
We understand that personalisation is key, which is why both R7 and R9 windows can be customised in a broad range of luxurious shades.
There are 20 standard colourways available for R7 windows and 23 standard colourways available for R9 windows such as the most popular Chartwell Green or Pure White. Dual colour options are also available too.
How about choosing Jet Black (RAL 9005) on the exterior of your home, whilst opting for Signal White (RAL 9003) on the inside? Sounds lovely. And don't worry – grey will never go out of fashion!
Download our brochure or read our coloured window advice guide for more colour inspiration amongst other things!
Accessories available with both the R7 and R9 windows include a variety of stylish handles. From the more traditional Monkey Tail handle through to a contemporary Pear Drop handle. All of which are available in nine different colours to suit your personal preference. Regardless of whether you are replacing like-to-like or wish to add a classic twist to your home, we have you covered.
A range of corner joints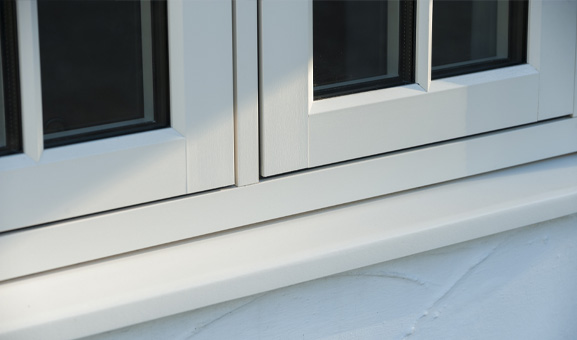 Corner joints are where the R7 windows differ from the R9 windows. The joints on the R9 windows are butted together to resemble old timber windows.
Whereas the R7 windows are available with a range of joint options:
The mitre weld option fuses the joints diagonally, resembling the joints that are found on more modern windows
Graf weld joints give them a diagonal appearance but one that is seamless
For diagonal weld joints on the internal profile and timber joints on the exterior, a MechWeld/External Timber Look option is available too
Our window range at The Nottingham Window Company
We hope that this information has helped you to differentiate between the R7 and R9 windows, and ultimately, decide which option is best for your home improvement project.
Aside from R7 and R9 windows, we also offer a variety of replacement windows; from casement windows, to tilt and turn windows – we are confident that we have a window style to suit your home.
Contact us or call our accomplished team of experts today on 0115 866 00 66.
Read our related blogs:
Our coloured window advice guide – how to choose new coloured windows