Now that the days are getting longer and warmer, spring is the ideal time of year to make your winter renovation dreams come true. The weather is milder, you can look forward to getting the most out of your home through the summer, and if you're planning on selling up you can get your home ready to put on the market in time for the peak summer season.
So, if you're looking to refresh and modernise your home, have you considered replacing your windows with sensational sash windows? If so, this blog has been written especially for you!
How does a sash window work?
Time-honoured sliding sash windows have been around for over 200 years. Traditionally suited to beautiful Georgian, Victorian, and Edwardian houses, sliding sash windows never fail to add unique character to more modern properties in Nottingham too.
Also known as a box sash or a vertical slider, the clue to how a sash window works is in the name. Unlike casement windows that open outwards from a side positioned hinge (like a door), sliding sash windows are comprised of one or two moving panels that vertically slide independently of one another. Simply turn the window fastener and slide the window up and down to open and shut it.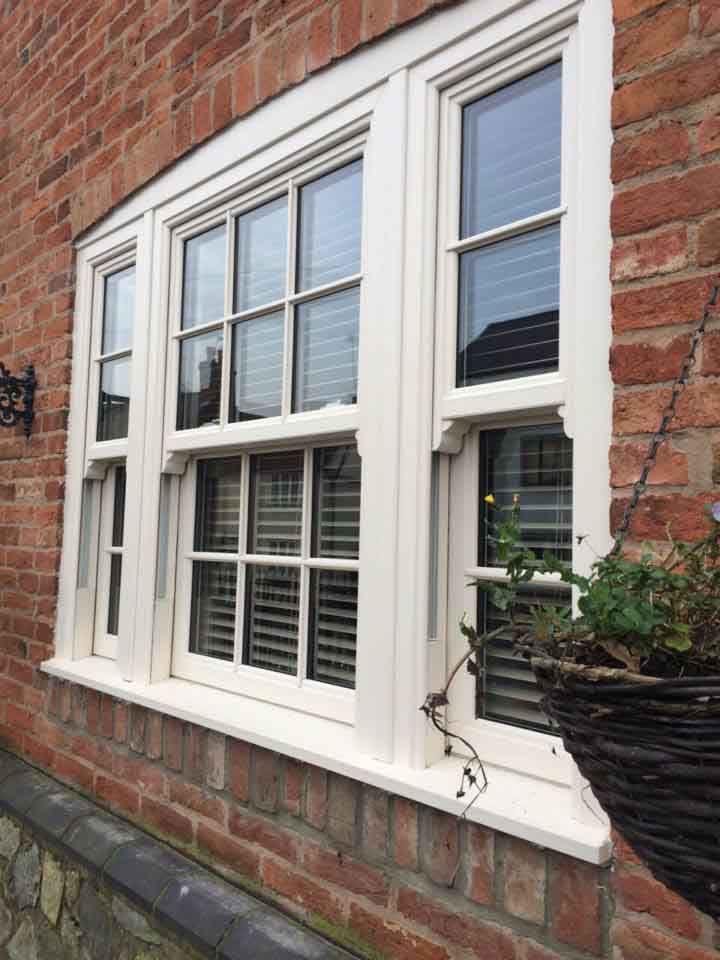 How does a sash window stay open?
Original sash windows used a weight to counterbalance the sash as it opened. However, modern sliding sash windows (like ours!) feature a durable torsion balance system. This innovative loaded spring mechanism loosens or tightens as the sash is moved up or down, and the spring's tension releases a countering force that keeps the window open. Seamlessly hidden within the outer frame, torsion balances are an enduring alternative to problematic weight and pulley sash window systems – eliminating common problems like broken sash cords and frozen pulleys.
Do sash windows open both ways?
Depending on your requirements, sliding sash windows can be designed to open from the top and the bottom, just one way, or can even be fixed in place so they don't open at all. They also include user-friendly tilt-in sashes for easy cleaning.
What are the parts of a sash window called?
When it comes to elegant sliding sash windows, other terms you need to be aware of include:
Georgian bar detailing is sealed within the double-glazed unit, providing a classic look that's also sleek and easy to clean.
Decorative astragal bars are fitted internally and externally to create the impression of smaller individual windowpanes.
Usually curved or an 's' shape, sash horns are found on either end of the horizontal centre bar of the upper sash. Originally, sash horns were used to support heavy panes of glass and stop them from jamming. They are now an optional decorative feature to add charming period detailing where it's needed most.
What is a flush sash window?
Flush sash windows differ from sliding sash windows in both looks and the way they open. Similar to a doorway, flush sash windows typically open outwards from a side positioned hinge. Designed to imitate historic 'flush' sash windows, they get their name from the way they neatly fit into the window frame to achieve a sleek, flat surface.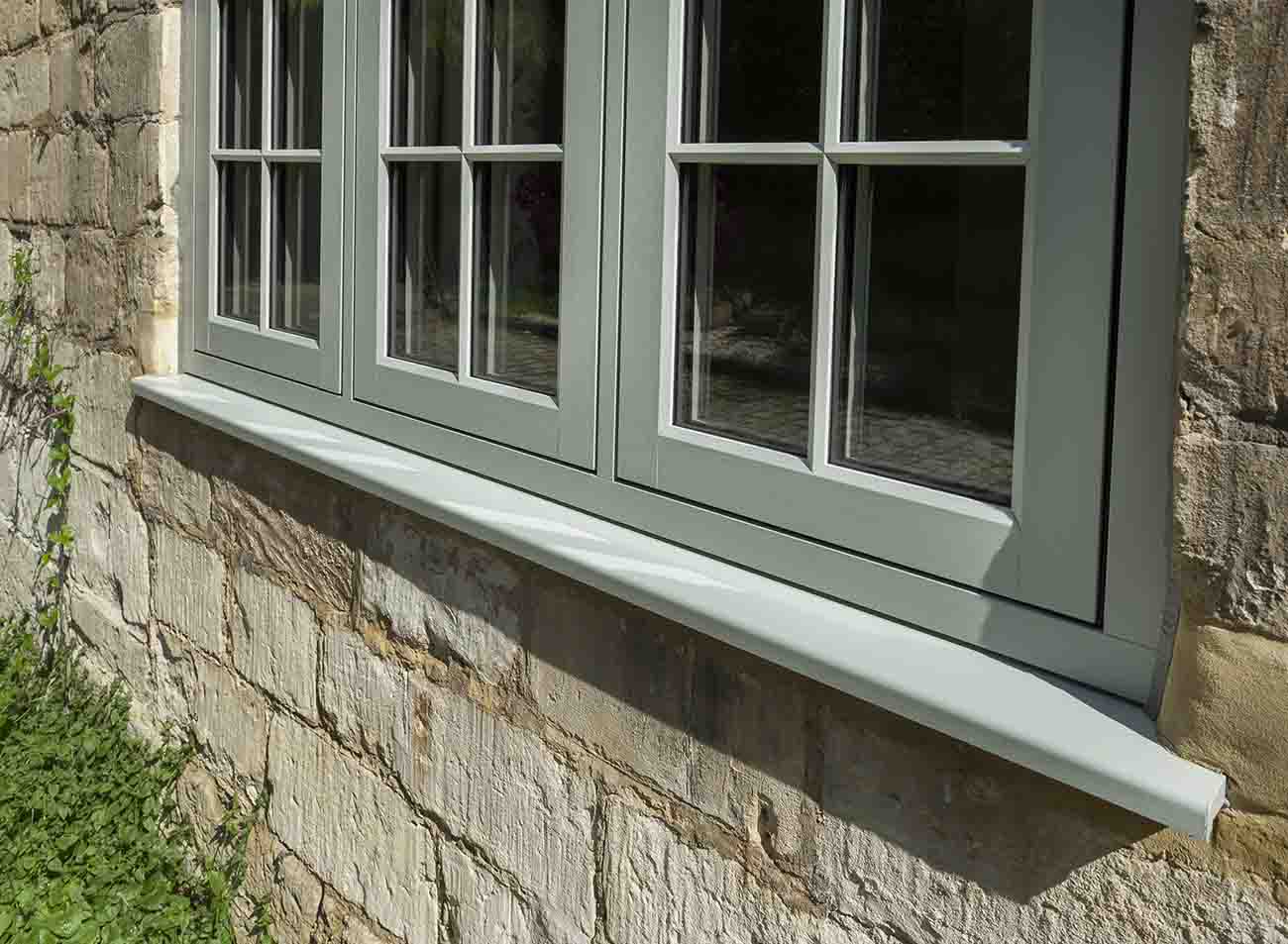 Elegant sash windows tailored to homes in Nottingham, Leicester & Derby
No matter whether your improvement plans require a classic flourish or a modern twist, our innovative window replacements provide the ideal solution to making your home stand out from the crowd.
Visit our East Midlands double glazing showroom, book an appointment, or contact us to find out more about transforming your home today.
Read our related blogs:
4 benefits of sliding sash windows from the Nottingham Window Company
Sliding sash windows vs casement windows: what are the 3 differences?