If you're a homeowner wanting to renovate your classic-style property but find yourself constantly tired of tending after traditional wood, we at the Nottingham Window Company are pleased to offer timber look uPVC windows as a viable – and luxurious – alternative. They not only look authentic but are well equipped to lock in heat and keep your home feeling comfortable all year around. Wondering how? Here we explain just how energy efficient timber look uPVC windows can be.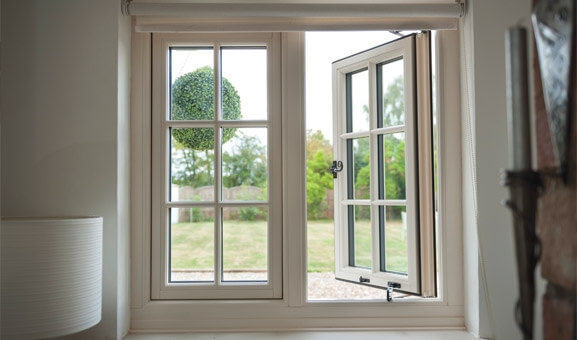 The look of timber with improved thermal performance
With double glazing coming as standard and the option to upgrade to triple glazing, timber look uPVC windows excel at retaining the natural warmth in your home. This means you'll be saving on energy bills because you'll be turning your heating on less, while still benefitting from the outward appearance of authentic timber. The look is achieved thanks to foils that replicate genuine woodgrain to an uncanny degree, which, when combined with flush exterior frames, tie the whole look together. Our timber look uPVC windows even are acceptable in conservation areas.
As a minimum requirement, UK properties need to incorporate timber windows that reach a U-value of 1.6 W/M²K. Well, timber look uPVC windows from us far and away achieve that, achieving 1.2 W/M²K when double glazed and 0.8 W/M²K when triple glazed. These levels are far and away more impressive than if you were to have genuine timber windows installed, which are only capable of achieving in the range of 1.2 – 1.4 W/M²K.
A++ rated energy efficiency without the high maintenance
U-values as low as 0.8 W/M²K means our uPVC timber look windows come A++ rated. But there's another key benefit to them that homeowners will appreciate. As mentioned at the top of this blog, being engineered in uPVC means you'll need to spend less time tending to them as you would traditional timber. This can be a major time-saver seeing as timber windows require a lot of upkeep, with regular varnishing and such. A warmer home that you have to look after less? It's the dream combination.
Multi-chambered frames deliver the utmost efficiency
Our uPVC timber look windows look the part on the outside, but function equally as impressively on the inside. Frames tout an internal structure comprised of 9 chambers that are 100m wide, working in tandem with Planitherm double or triple glazing to trap heat like few other windows can. Plus, in addition to improving insulation and reducing bills, this means uPVC timber look frames keep the home nice and quiet, offering defence from outdoor noise.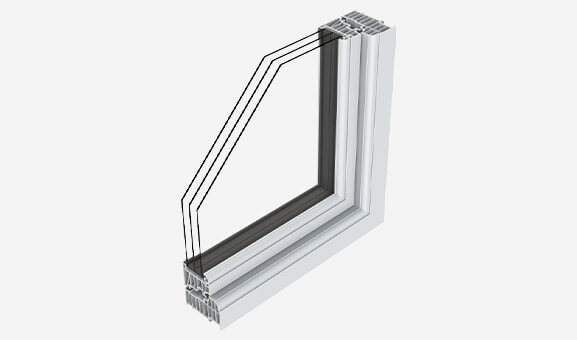 Stay warm with energy efficient uPVC timber look windows
Hopefully, we've helped clear up just how energy efficient uPVC timber look windows can be. They really do let modern enjoy the perfect balance between modern, thermally efficient performance and the authentic 19th century timber look you'd expect. If you'd like to know more about what benefits they could bring to your home, contact us online today for a free quote.