With energy prices continuing to soar, many homeowners are looking for ways they can reduce their energy consumption to bring their monthly bills down. There are a number of ways you can bring your energy prices down varying from small changes to larger home improvements. The Nottingham Window Company has curated a list of our top tips for saving energy at home whilst saving yourself money.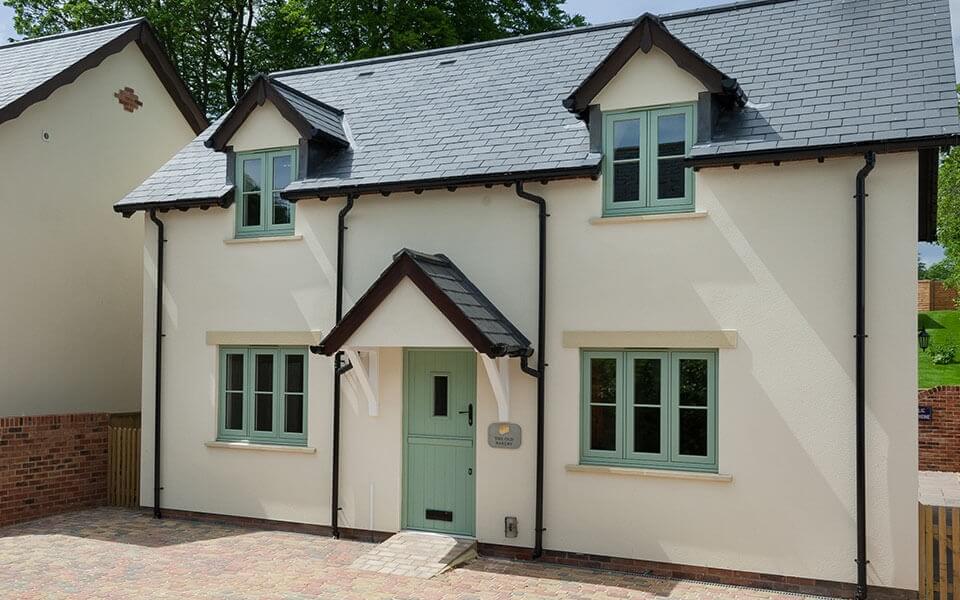 How can I save more energy in my house?
There are several simple swaps that can be made around your home to help reduce your energy consumption. Carrying out these simple steps can save you money each month.
Turn off appliances at the plug
Many homeowners are guilty of leaving their appliances and electronics on standby instead of turning them off properly at the wall plug. Whilst on standby our appliances are still using electricity. Energy suppliers suggest that up to 16% of our home's energy consumption comes from products that are left on standby. Switching appliances off at the wall can save you around £65 a year.
Draught-proof your home
Over time unwanted draughts may appear around your home, these could be through gaps around your windows and doors. However, you may also notice draughts if your home has an open design or is larger in size. Draughts around your windows and doors can be temporarily fixed with solutions such as weather stripping or draught excluders. But we would always recommend having your windows and external doors repaired or replaced if you notice a cold breeze coming through.
For larger and airy homes, we advise that you keep your internal doors closed to prevent heat from escaping into rooms where you do not need it. Drawing your curtains will also help insulate your home to prevent temperature transfer between your internal window frame and external frame.
Avoid using your tumble dryer
A tumble dryer can make a great addition to homes especially during the winter when it's difficult to hang your clothes outside. Although, its energy consumption is particularly high in comparison to the pay off. Instead of tumble drying your clothes you could buy a clothes horse and keep it in front of a radiator to dry your clothes through the winter. This does typically take longer but if you can wait for them to dry, you'll save on average £70 a year. If you do find yourself needing to tumble dry your clothes you should wait until you have a full load. That way you can reduce the number of times it needs to be run which in turn reduces your energy bills.
Reduce your usage of wet appliances
There are some household appliances that for the most part homeowners cannot avoid using. Instead, you should look to reduce your usage. When running your dishwasher and washing machine you should wait until you have a full load. As these appliances typically use the most energy you want to reduce the frequency in which you use them.
What is the most energy efficient home improvement?
If you're looking to drastically increase the thermal efficiency of your home, you should consider upgrading your windows or doors. Not only will you receive fantastic energy efficiency but you'll also receive a variety of other excellent benefits including aesthetics and home security.
Here are some of the most energy efficient home improvements.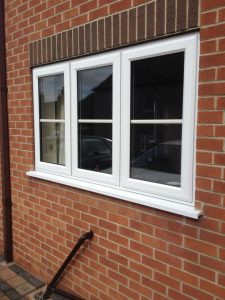 Replacement uPVC windows
Modern uPVC has benefitted from advancements in double glazing, this has allowed our uPVC windows to achieve exceptionally low U-values of just 0.8 W/m2k. To further enhance your home's temperature retention and noise reduction you have the opportunity to upgrade to triple glazing. All our uPVC windows are manufactured using a unique multi-chambered design that prevents heat from transferring between the external and internal frames.
Our uPVC windows are available in a variety of attractive styles and finishes, ensuring you find the perfect solution for your home.
Composite front doors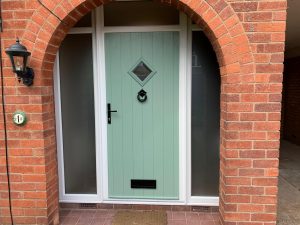 Our composite doors are manufactured with a unique hybrid foam and a laminated timber core to maximise their strength and durability. This combination of enhanced materials allows our composite doors to achieve exceptional levels of thermal performance. Achieving remarkably low U-values of just 0.8 W/m2k. Available with decorative glazing to allow more natural light into your home. We use double glazing as standard, but you do have the option to upgrade to triple glazing should you require the added benefits.
Our composite doors can be designed to complement heritage and contemporary home styles. We offer our doors in a selection of attractive colours including traditional woodgrain effects. As well as a collection of hardware and handles that have been carefully designed to suit all door styles.
Thermally efficient home improvement products in Nottingham
If you want to improve the thermal efficiency of your home and want to upgrade to efficient home improvements, please contact us. Here at The Nottingham Window Company, we offer a range of excellent home improvement products that exceed British standards for energy efficiency. Ensuring your home remains comfortable all year round whilst your energy bills decrease. Our expert team are able to provide you with a free, no-obligation quote and invaluable advice and guidance. You can get in touch by contacting us online or simply give us a call on 0115 866 00 66.
Alternatively, you can book an appointment and visit our extensive home improvement showroom in Nottingham. Our helpful team will be on hand to assist you with anything you need.