With many East Midlands homeowners opting to improve instead of move house, the benefits of updating your windows are truly endless. Enhancing every aspect of your life, from lighting to thermal insulation and security, with so many attractive window styles to choose from it can often be confusing to differentiate each style from one another.
Sliding sash windows and casement windows are two of the most popular window styles in Nottingham and the surrounding area, so let's start by explaining what they are and then we'll look at 3 differences you should be aware of before making your final decision.
What is a sliding sash window?
Sliding sash windows feature one or two moving panels that slide up and down independently of one another.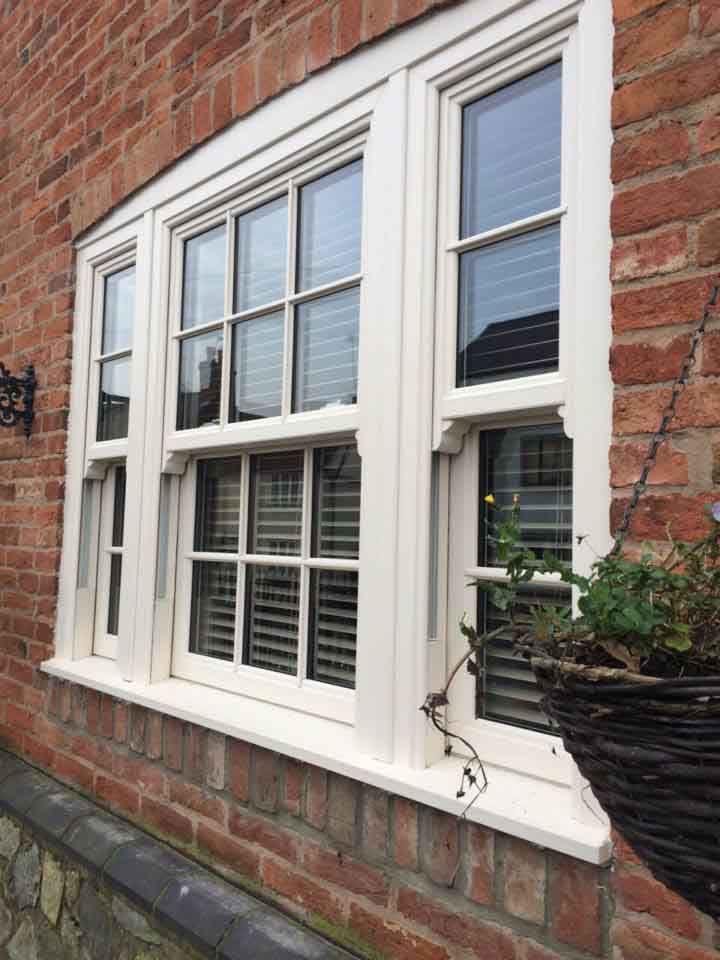 What is a casement window?
Typically swinging open from the side, casement windows feature a protective lip that sits 'proud' of the surrounding window frame.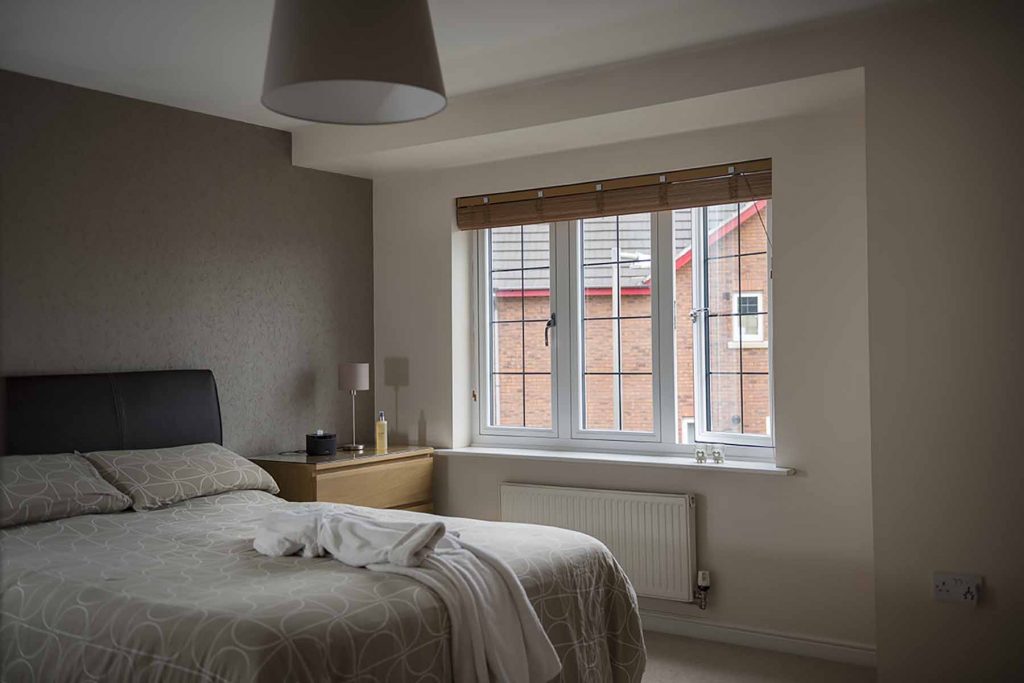 3 differences between sliding sash windows & casement windows
Presentation
The most noticeable difference between sliding sash windows and casements is the way they look.
Offering charming period details including Georgian bar arrangements, run-through horns and ultra-slim timber-like meeting rails, one or two panelled sliding sash windows are favoured in Georgian and Victorian-styled households. Although, now more than ever, we're seeing more modern properties choosing sliding sash windows to add unique character where it's needed most.
Designed to have multiple window openings within the frame, casement windows are much more versatile and can be seen in a variety of property styles, both old and new. Available in practical uPVC or contemporary aluminium, virtually any finish is possible – from classic leaded light effects to modern chrome handles and everything else in between.
Window opening mechanism
The second most obvious difference between sliding sashes and casements is the way they open.
Also known as 'vertical sliders', modern sliding sash windows open and shut via a durable torsion balance system, combined with convenient tilt-in sashes for easy cleaning no matter where they're installed. This unique counterweight system also means that the outer frame of a sliding sash window is thicker than a casement window. Using robust, authentic heritage hardware, turn the window fastener and slide the window up and down to open and shut it.
Casement windows are designed singly or in pairs and can be top hung, side hung, or bottom hung depending on your specific requirements. Modern casement windows are opened and locked with an Espag handle, securing the window at various points around the frame with the simple turn of a key.
Energy efficiency
Although modern double glazed sliding sash windows are much more thermally sound than their original timber counterparts, casement windows are best known as the most energy efficient window style around due to tight-fitting seals positioned around the frame.
That said, our sliding sash windows and casement windows are equally matched when it comes to energy efficiency, both featuring the latest multi-chambered technology and able to achieve U-values as low as 0.8W/m2.K with 44mm triple glazing.
Are double hung windows less secure?
Many people think that casement windows are more secure than sliding sash windows, but we want to reassure you this isn't the case at all. Our sliding sash windows are secured with window locking systems that exceed building regulations and can be secured further with a range of additional security extras for absolute peace of mind.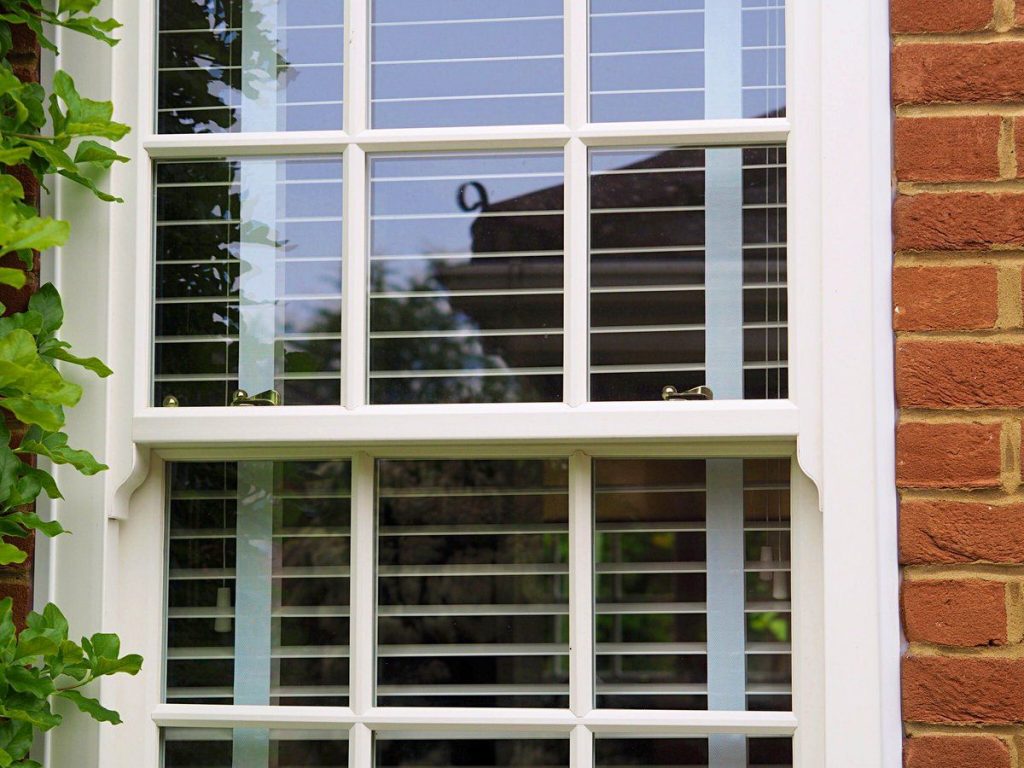 Are sash windows more expensive than casements?
Due to their specialist design, sliding sash windows are often twice the price of standard casement windows. But bear in mind that uPVC sliding sash windows work out half the price of real wooden sliding sashes and require very little maintenance to keep them looking their best. Approved for use in conservation areas & listed buildings, our sliding sash windows restore unique character and decoration every single time.
Sophisticated sliding sash windows in Nottingham, Leicester & Derby
No matter what your improvement plans are, we're confident our exclusive collection of windows, doors and conservatories will breathe new life back into your home. For essential inspiration, why not visit our showroom in Nottingham? Or book an appointment or give us a call on 0115 866 00 66 and begin the exciting process of creating your forever home with Nottingham's most reliable double glazing specialist.
Read our related blogs:
4 benefits of sliding sash windows from the Nottingham Window Company
What are the main differences between uPVC & aluminium windows?