It's actually a myth that aluminium windows are cold. It is true that aluminium is a great heat conductor and when aluminium was first used to manufacture windows and doors this was an issue. However, modern aluminium home improvement products include a polyamide thermal break to prevent heat transfer occurring.
What is a thermal break?
Building regulations in the UK have ensured that the internal faces of aluminium windows will never get too cold. To prevent temperature transfer, our aluminium windows feature a polyamide thermal break, often referred to as a thermal barrier, between the inside and outside frames. A thermal break is a structured strip of polyamide that sits within the window profile, creating space between the two aluminium panels. The thermal break is much less conductive than aluminium, so it acts as a barrier between the frames, making aluminium windows extremely thermally efficient.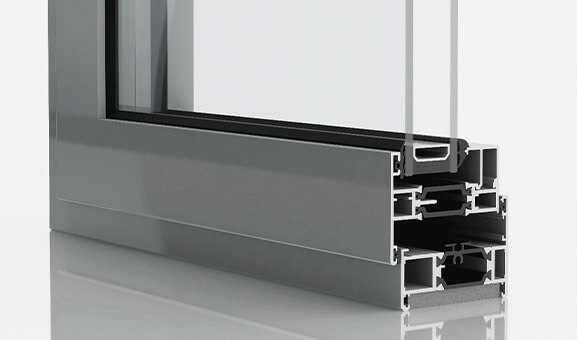 What is a U-value?
You may hear us refer to the U-value of a product when we're discussing its thermal efficiency, but what does it mean and how can you use it?
The U-value measures the heat transfer through a structure, the lower the U-value, the more energy efficient a product is. Currently, building regulations in the UK state that a domestic window installation should achieve a U-value of no higher than 1.6W/m²K. However, Part L building regulations are changing on the 15th of June 2022 so that all aluminium windows must achieve a U-value of  1.4W/m²K, maximum.
At The Nottingham Window Company, our aluminium windows are able to achieve exceptionally low U-values of 0.8W/m²K, when fitted with 44mm triple glazing. Our aluminium windows are sure to deliver superior thermal performance, reducing your energy bills and keeping your home comfortable all year round.
Additional benefits of aluminium windows
Although aluminium windows were once reserved for commercial buildings, there are so many wonderful benefits to using them in a residential property.
Floods of natural light
Thanks to aluminium's natural strength, the frames are able to support much larger panes of glass. Making them the perfect choice for Nottingham homeowners looking to extend their reaching views. As aluminium is so strong, our windows are available with much slimmer frames, allowing for wider expanses of glass and even more light to flood into your home.
 Highly durable
Our aluminium windows are manufactured in the UK using one of the most sustainable methods, only furthering the sustainable benefits of aluminium home improvement products. Our aluminium windows have been designed to last for at least 45 years with minimal maintenance. In fact, aluminium windows are scratch & UV resistant and will not rot, rust or bend.
Advanced security
An aluminium window could provide you with some much-needed peace of mind, thanks to it's exceptional security standards. Meeting PAS 24 security specifications and exceeding Document Q performance benchmarks as standard. Aluminium is a naturally strong and durable material that we build on by securing our windows with internal beading and multi-point locking.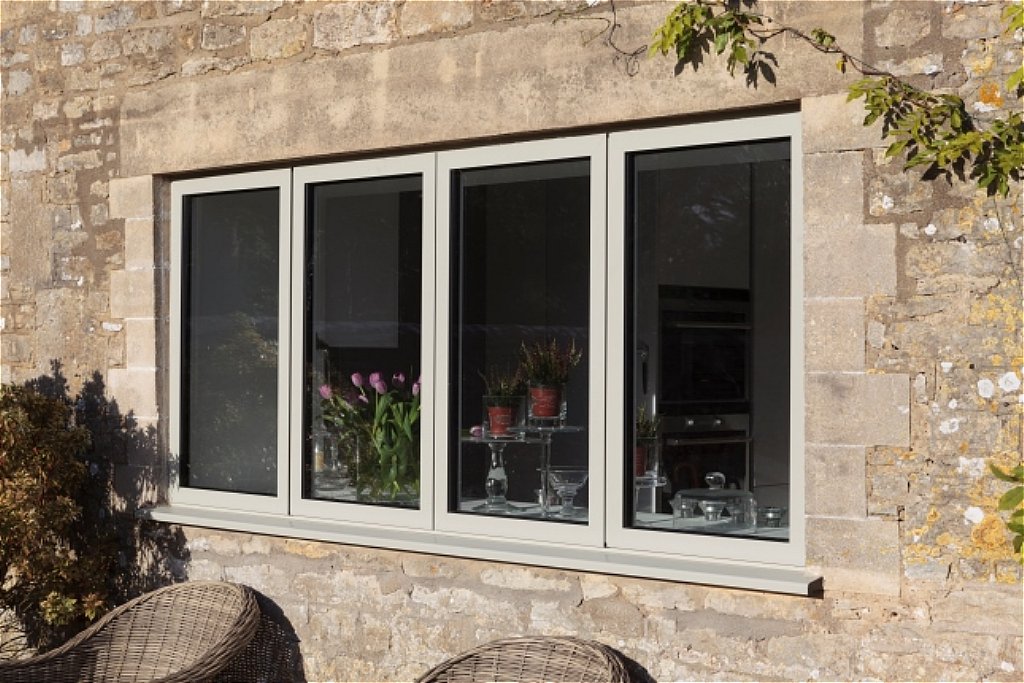 Enjoy exceptional thermal efficiency with a contemporary aluminium window
If you would like to speak to a member of our experienced team here at The Nottingham Window Company about aluminium windows in more detail, please do not hesitate to get in touch.
If you need further inspiration to get your renovation project off the ground, why not book an appointment to visit our extensive home improvement showroom in Nottingham? Creating uplifting spaces for discerning East midlands homeowners, architects, and developers for over 20 years, we look forward to hearing from you soon.
Read next:
What type of windows are the most energy efficient?
What are the main differences between uPVC & aluminium windows?