The colour of your windows may not be something you had even considered before, but it can have a surprisingly large effect on the overall look of your home. Perhaps you want your windows to blend seamlessly with the interior and exterior design of your property, or maybe you'd like to make a bolder statement and introduce more character, adding to its existing charm without compromising on performance.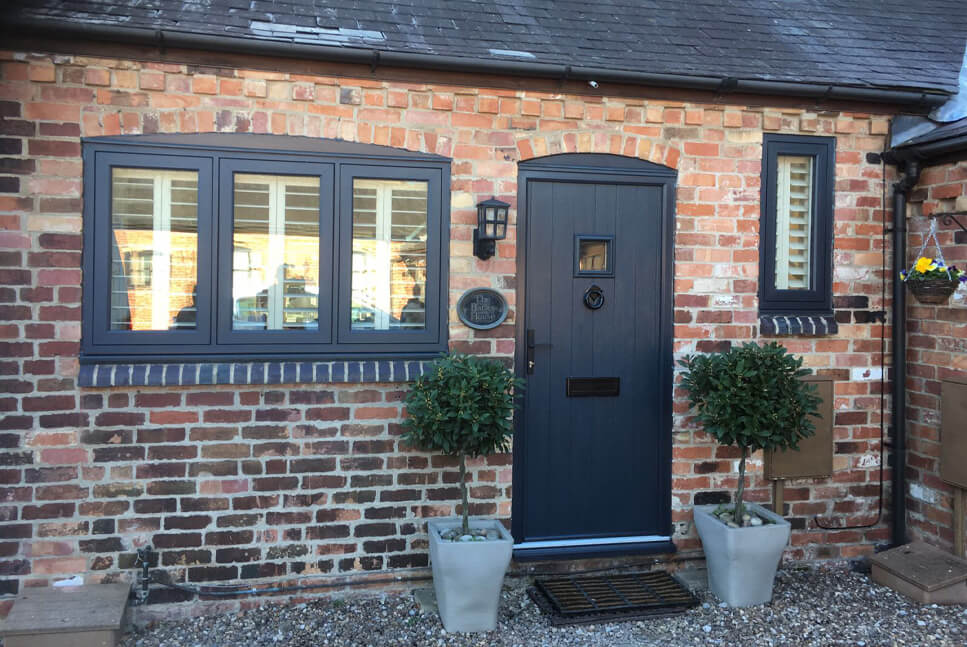 Each year, trends change as to the most popular type of window, not just in terms of style, but in colour too. As the manufacturing process has developed, it has become even easier to transform an otherwise fairly basic window design by integrating colour, or imitating the grain of real timber to save on cost, whilst maximising on efficiency, durability and aesthetics.
Read on to find out which trends we think will be most popular in 2023, and decide which colour window will be best suited to your Nottingham home.
What is the best colour for a window frame?
The best colour for your home should be determined by the effect you're aiming for overall, both in terms of your property's exterior and the interior room design. For example, grey can still make a statement whilst remaining neutral against other colours, but for a more cosy feel, warmer colours such as cream may be better.
Once you've decided on the overall look you'd like to achieve, the next step is to choose whether you'd like a block colour or a mock-wood grain effect, as this will help you to narrow down your options and also to decide on the style of the windows themselves.
More often than not, uPVC windows do not incorporate colour and come in neutral white. However, in more recent years characterful tones such as Chartwell Green – a trend originally started by Winston Churchill's garden furniture – and Anthracite Grey, have been more popular.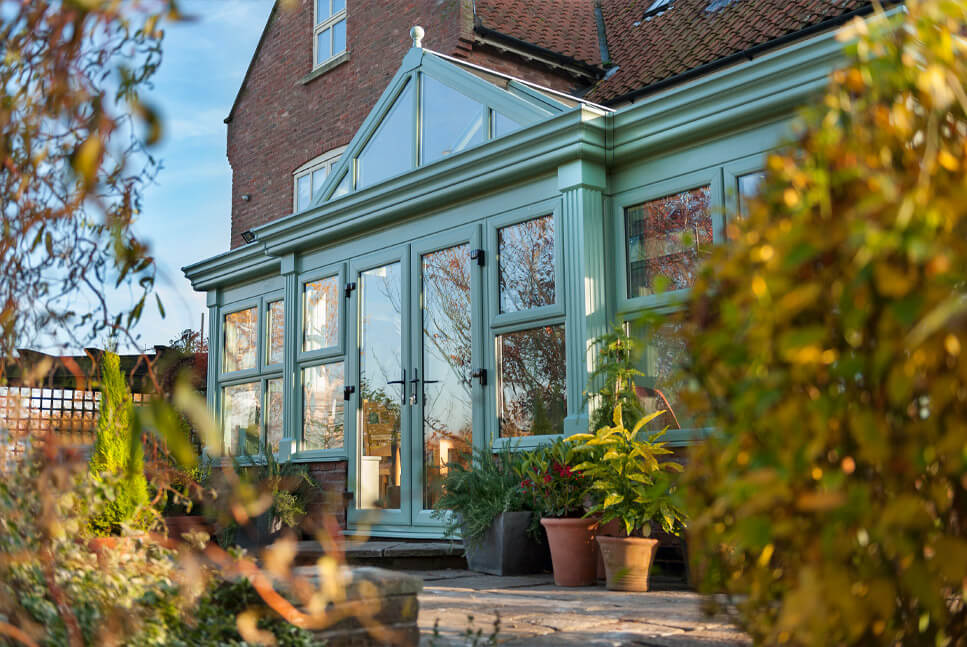 Recently, the number of people choosing to install grey windows has increased, influenced by the rise in popularity of aluminium bifold doors. The two pair well together, as the windows' colour can be used to reflect the modern architectural design of your home, as well as pairing nicely with the aluminium used to construct the frame of the doors.
What will next year's most popular window colours be?
Each autumn, a number of major interior brands release their 'colour of the year', predicting the mood of the following year's colour palette to assist those envisioning a change in the near future.
This season, Dulux's chosen 'Colour of the Year' 2023 is 'Wild Wonder'; a warm but bright, earthy neutral colour, which points to a warmer-toned palette of uPVC windows being on trend in the home in 2023. With this in mind, you might consider warm neutrals such as Cotswold Biscuit, Sage and Vintage Cream, or a rich statement colour such as Bronze or Eclectic Grey to really set off your room design.
Next year, we at The Nottingham Window Company foresee that uPVC window colours will continue to rise in demand in general, but that with the continued popularity of bifold doors, shades such as Pepper Oak, Greyish and No.38 Grey will likely take the lead.
What type of coloured window is best for my home?
Now that you've decided on the colour and effect you'd like for your uPVC windows, you will need to determine the style of the window itself which would best suit the look of your property, whether that be a standard uPVC or flush casement window.
Standard uPVC windows are highly versatile and are the most commonly used type within the UK, so are a very popular choice for many homeowners and builders in the East Midlands, as they fit with most styles of property. On the other hand, flush casement windows replicate the style of the original timber windows used in older, more traditional-style homes, and so are a much better choice for properties with a period look.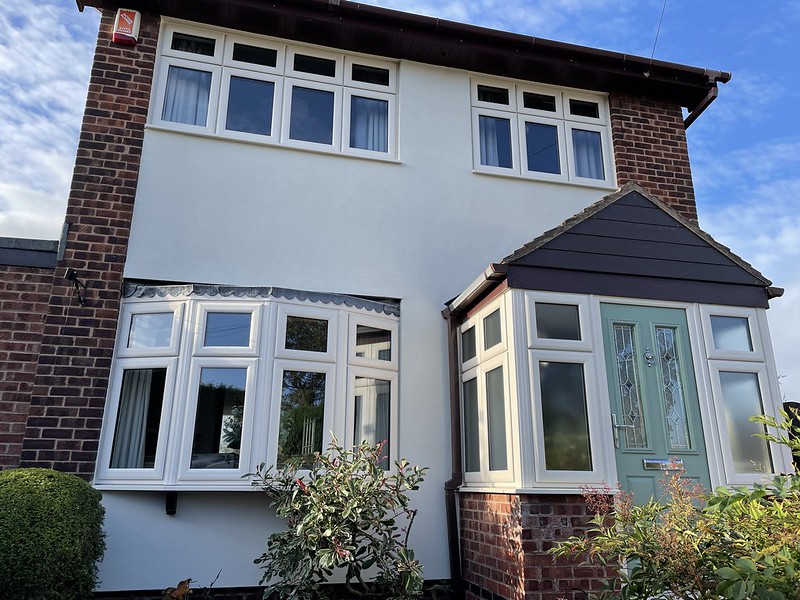 Both types of window are equally durable and energy efficient with little difference to cost, and can be produced in a selection of colours, so the decision will be purely made by looking at the aesthetics and what you are hoping to achieve with your property.
All of our uPVC windows are 100% lead-free, durable, corrosion resistant and easy to clean, with recycled materials to their core and have achieved the environmentally friendly greenline label. As well as colour, you can choose to add Monkey Tail or heritage style Pear Drop handles to further personalise the style of your windows, or you can stick to a more basic design for a more blended look.
Coloured window frames for homeowners in Nottingham and beyond
If you want to replace your existing windows with coloured window frames, please don't hesitate to contact a member of our professional team.
We'll be able to discuss our extensive range of colour options and foil finishes with you to find the perfect option for your home.
You can contact us online for a free quote or simply call us on 0115 866 00 66 and we'll be more than happy to assist you.
Read what we know about home windows
casement windows vs. Kommerling flush casement windows
What is the best colour for luxury window frames?
What are the alternatives to timber windows?