When the time comes for home improvements, choosing the right type of windows for your home can be a tough decision to make. Both aluminium and uPVC windows are great options but your home's style as well as your personal preferences and budget will all play a big part in which option you go for.
In the following blog, we are going to look at the advantages of both uPVC and aluminium window options, helping you make an informed decision about your next investment.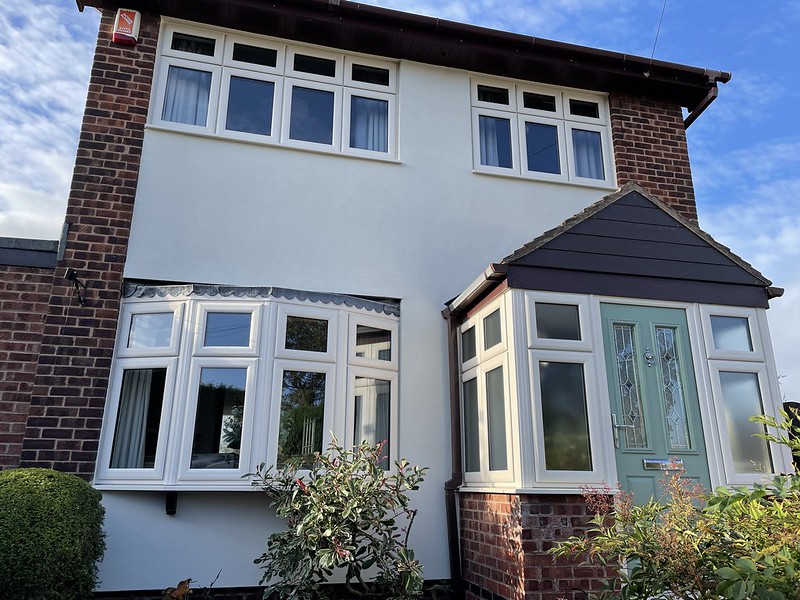 What are the benefits of uPVC windows?
uPVC windows offer a host of great benefits, including:
Cost-effective: Compared to other materials such as timber, uPVC windows are the most cost-effective option available on the market. But despite the lower cost, they do not compromise on quality.
Low maintenance: In addition to being cost-effective, uPVC windows are extremely low-maintenance. A simple wipe-down is sufficient to keep them clean and in good condition.
Thermal efficiency: Another benefit of uPVC windows is thermal efficiency. Our uPVC windows are fitted with modern double glazing and multi-chambered profiles to keep your home at a comfortable temperature, all year round.
High security: Our uPVC windows provide excellent security for your home. At the Nottingham Window Company, we install high-performance uPVC windows that come with multi-point locking systems to ensure that you and your family are always safe and secure.
What are the benefits of aluminium windows?
There are numerous advantages to having aluminium windows installed in your home. Firstly, they have a contemporary look that can enhance the overall appearance of your home, while also providing several practical benefits. These include:
Slimline frames – Aluminium offers incredible strength, enabling less frame and more glass. Not only are aluminium windows aesthetically pleasing but they can also add value to your home.
Long lifespan– Aluminium windows have a lifespan of 45+ years, so you have guaranteed peace of mind that your investment will provide long-lasting durability.
Energy efficiency– The Nottingham Window Company offers A-rated aluminium windows that feature advanced thermal break technology. This innovative technology effectively prevents cold air from penetrating inside while keeping warm air insulated, leading to significant savings on energy bills.
Safety and security– At the Nottingham Window Company, we know how important it is for you to feel safe and secure in your home, and that's why our aluminium windows are secured with internal beading and multi-point locks, protecting you and your family from any unwanted visitors.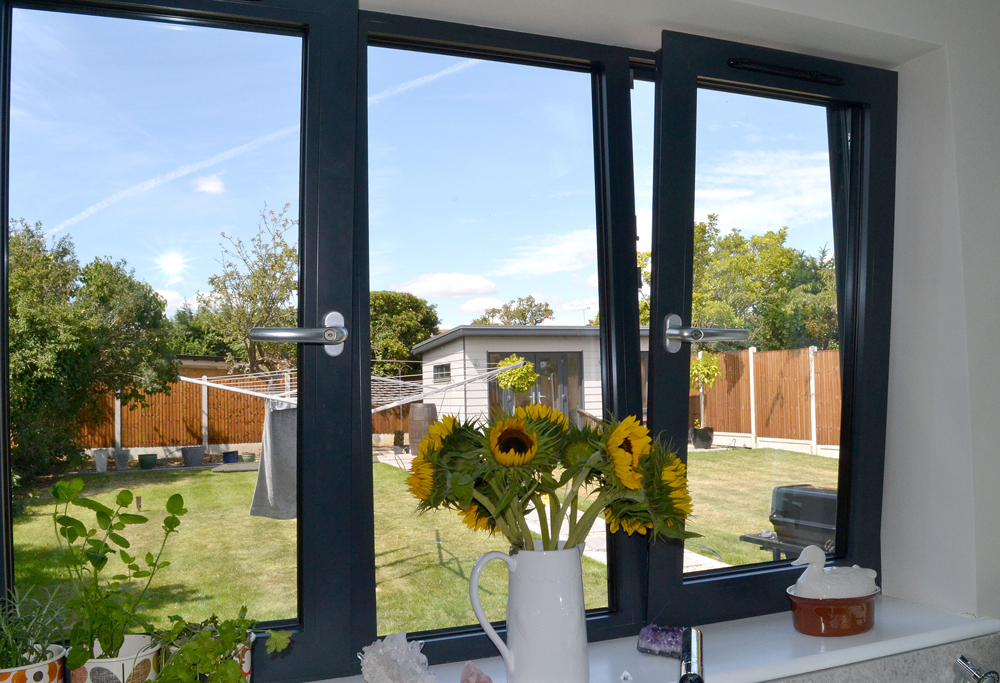 Explore our range of uPVC and aluminium windows
At the Nottingham Window Company, we offer an extensive range of high-quality uPVC windows that are available in a variety of styles including; Casement windows, flush sash windows, sliding sash windows, tilt & turn windows, Residence 7 and Residence 9 windows.
Our uPVC windows are available in over 100 RAL colours, 23 heritage colourways, dual colour options and woodgrain effects, allowing you to tailor them to match your home's unique aesthetic. Their durability also means they won't rot, warp or split, and will last you for many years to come.
Our range of aluminium windows is just as extensive, with classic casement, tilt & turn, and bespoke frames to choose from. Our windows feature elegant Georgian and astragal bars, allowing you to create your dream home. Additionally, our aluminium windows are paired with premier double or triple glazing from Planitherm for exceptional thermal and acoustic performance, boasting U-values of as low as 0.8.
Why choose The Nottingham Window Company for your next home improvement project?
At the Nottingham Window Company, we are established as Nottingham, Leicester and Derby's most reliable double-glazing specialists who deliver the very best windows, doors, glazed extensions, orangeries and roofline products. We promise long life performance of all of our products and a lifetime guarantee.
For more information contact a member of our team for a free quote or fill in our online contact form. You can also visit our showroom in Nottingham where you can experience our high-quality windows, doors and conservatories for yourself.