Ever since the 19th century, flush sash windows have been popular because of their minimalist and elegant design. You may be wondering what a flush sash window is, and whether it's the right window style for your home. We have everything you need to know about flush sash windows, which should help you to choose the perfect window for your home…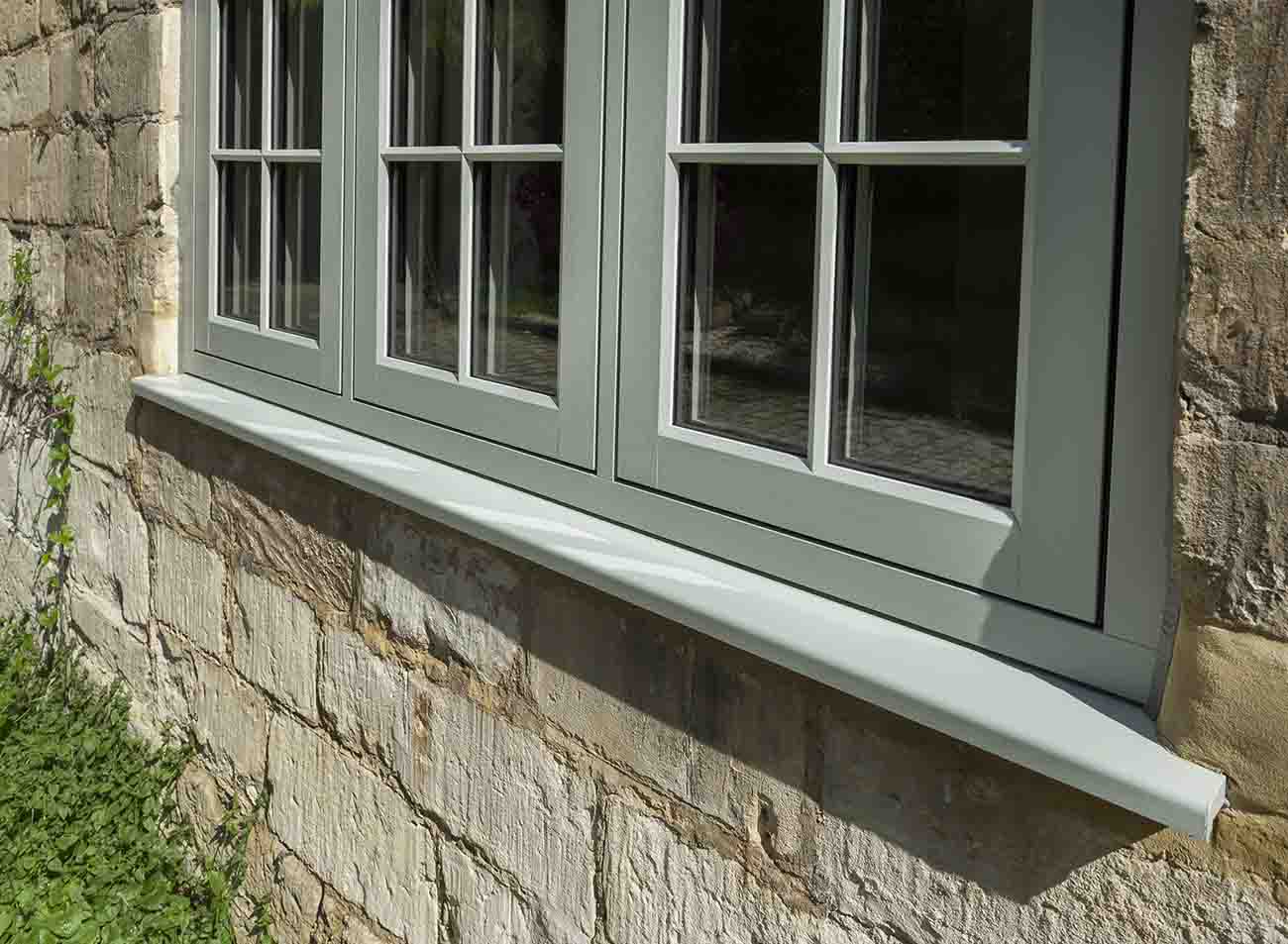 What is a flush sash window?
A flush sash window is designed to give a completely flush appearance, which gives your homes exterior a stylish look. Flush sash windows have become a popular choice for period properties, as their flush finish and woodgrain effects adds charm.
Flush sash windows are very versatile. This allows you to fully customise your windows to compliment your home whether you have an old property or a new build. At the Nottingham Window Company, we offer an extensive range of anti-fade finishes, bespoke accessories and a variety of RAL colour options.
We offer 4 high quality flush sash window options, these include;
Regular PVC flush sash
At the Nottingham Window Company, our Kommerling uPVC flush sash windows are a firm favourite with homeowners who seek low maintenance, high performance replacement windows that are inspired by the past. Our uPVC windows have been developed with the latest multi-chambered technology, keeping your home a more comfortable temperature all year round. This high-tech design surpasses the majority of other uPVC flush sash window systems in both efficiency and style.
Aluminium windows
Our state-of-the-art aluminium windows, are available in a variety of styles and frame widths. Advantages of aluminium windows include their unparalleled lightweight strength, designed for minimalist interiors that value security, efficiency and sustainability in equal measures.
Over the years, the 'more glass, less frame' approach has gained popularity because of the way it can modernise your home. Our collection of new aluminium windows are A-rated and are fitted with a thermal break. This creates a barrier between cold air outside and warm air inside. Our aluminium windows are available in a range of colours, such as anthracite grey. Stylised personal touches include classic Georgian bars and a choice of handles.
Residence 7
As one of our best-selling window products, the beauty of Residence 7 windows are that they deliver a modernised take on the original 19th Century flush sash timber window.
The windows achieve  A++ energy ratings (saving you over £120 a year on your energy bills!), U-value as low as 0.8 and double or triple glazing options. With a broad range of luxurious shades and versatile dual colour options including Cotswold green, silvered oak, eclectic grey and Irish oak. With all of this choice, Nottingham Windows gives you the freedom to create your forever home.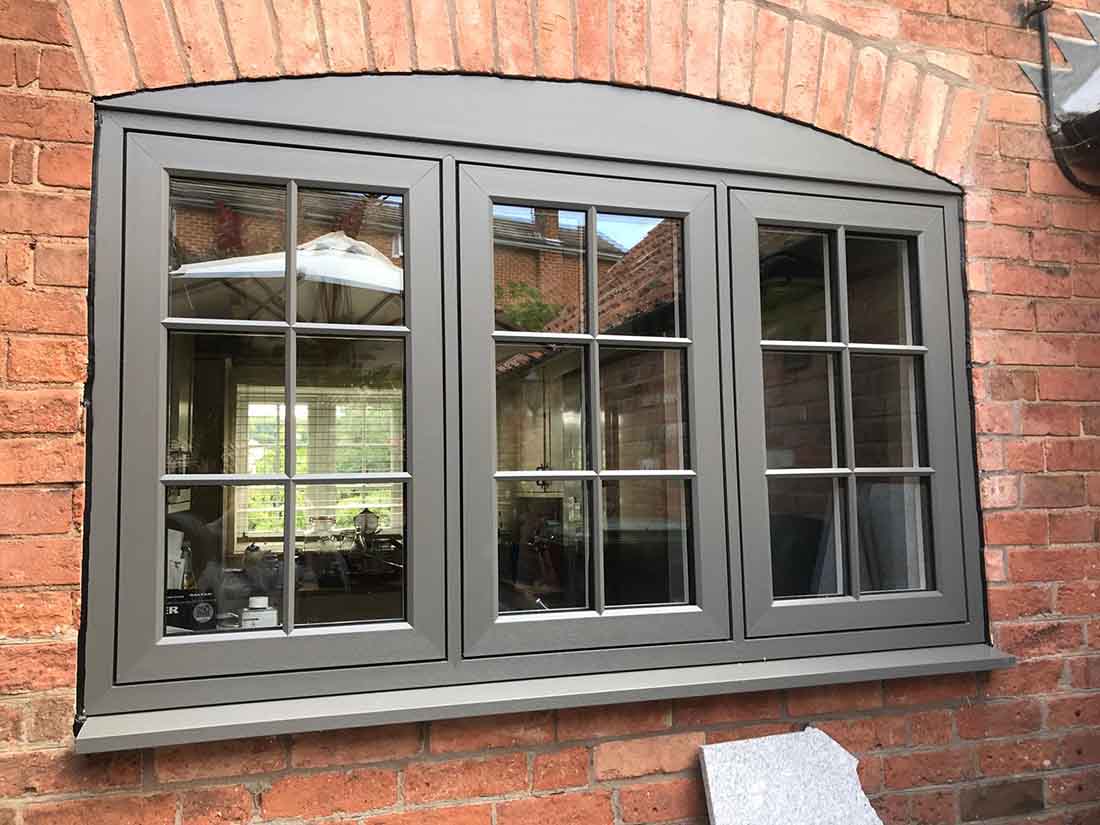 Residence 9
Residence 9 windows are the ultimate timer-alternative windows, and have been designed to seamlessly replicate the historical flush sash windows that have been around for centuries. Residence 9 window frames feature specific desirable features such as decorative detailing on the inside, and a timeless flush exterior on the outside.
R9 windows are fitted with high security multi-point locking, giving you complete peace of mind. These windows are a popular choice because they can accommodate both double and triple glazing so you can benefit from the market-leading acoustic performance and thermal efficiency.
Why choose the Nottingham Window Company for your next home improvement project?
At the Nottingham Windows Company we are established as Nottingham, Leicester and Derby's most reliable double glazing specialists who deliver the very best windows, doors, glazed extensions, orangeries and roofline products. We promise long life performance of all of our products, and a lifetime guarantee.
For more information contact a member of our team for a free, no-obligation quote or fill in our contact form. You can also visit our showroom in Nottingham where you can experience our high quality windows, doors and glazed extensions for yourself.