This week marks the long-awaited next steps out of lockdown in England, moving into phase 3 which allows 6 people or 2 households to meet indoors. Coupled with Britain's accelerated vaccination programme, this Summer is sure to be a memorable one as we all look forward to catching up with loved ones we've missed over the past year.
So, if you're looking for inspiration on how to create the perfect outdoor entertaining space to safely reunite with friends and family, these 3 outdoor entertaining ideas will certainly provide food for thought!
How do you make a good outdoor living space?
Create a sense of movement & flow outside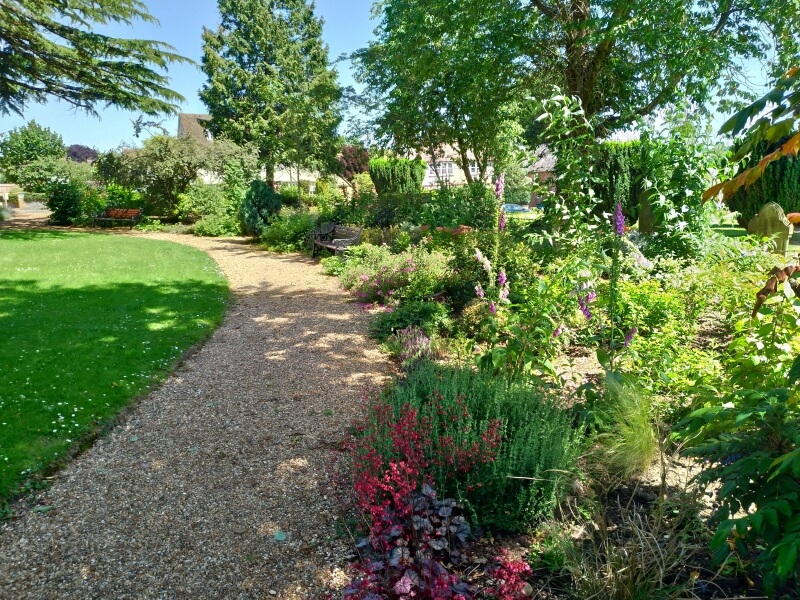 There seems to be a lack of connection between different areas outside, so what should you do? To create effective flow and unity in your garden, you can:
Create pathways between different areas of the garden
Connect walkways with a canopy or pergola, which can double up as a sheltered outdoor seating area
Heighten unity and depth by using curved lines in your paths, walls or flower beds
Repetition of elements, e.g. plants, colours, textures, shapes & natural materials
Repetition of the same element throughout
Group plants in drifts, ideally in odd numbers
Add vertical interest, e.g. grow your favourite climbing plants up a trellis
Add focal points to smoothly transition from one area to another, e.g. decking, a sculpture, or a fountain.
Reduce the risk of COVID-19 infection by more than 70% with beautiful bifold doors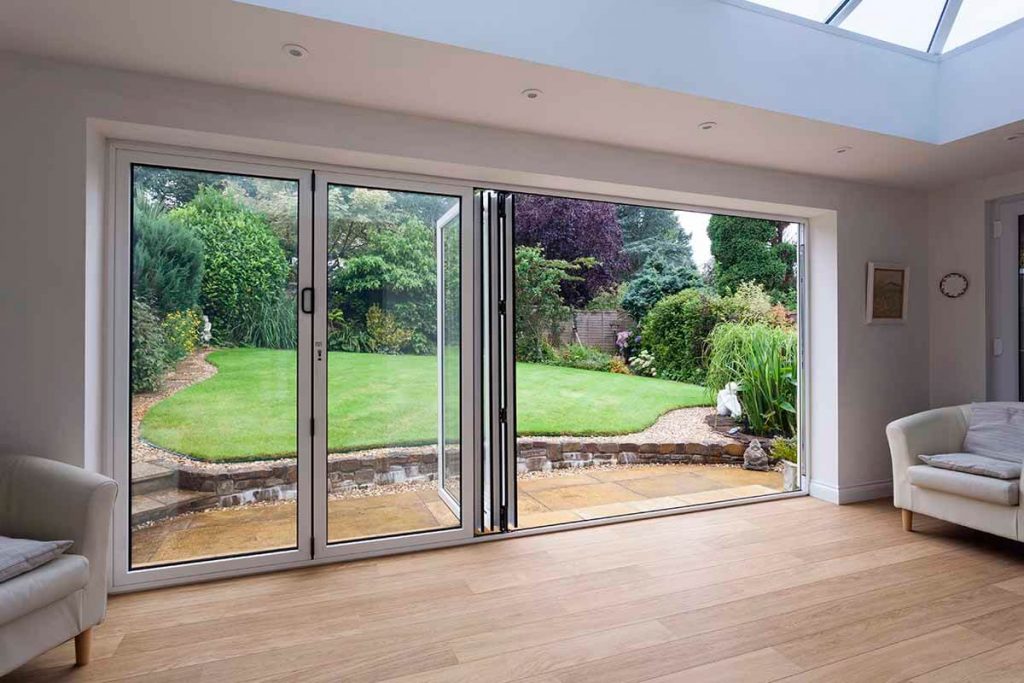 Research shows that being in a room with fresh air can reduce your risk of infection from particles by over 70%, as fresh air dilutes the particles. As we spend more time indoors, experts are recommending that people either: open windows for short, sharp bursts of 10 to 15 minutes regularly throughout the day, or leave windows open a small amount continuously.
Beautiful bifold doors are perfect for modern open plan living, welcoming the outside in like no other entrance style. From flexible two-paned bi-fold doors right through to extensive 8 panelled bi-folds, bifold doors flawlessly bring the outside in whilst providing peace of mind that future gatherings are COVID-safe.
Add a gorgeous glazed extension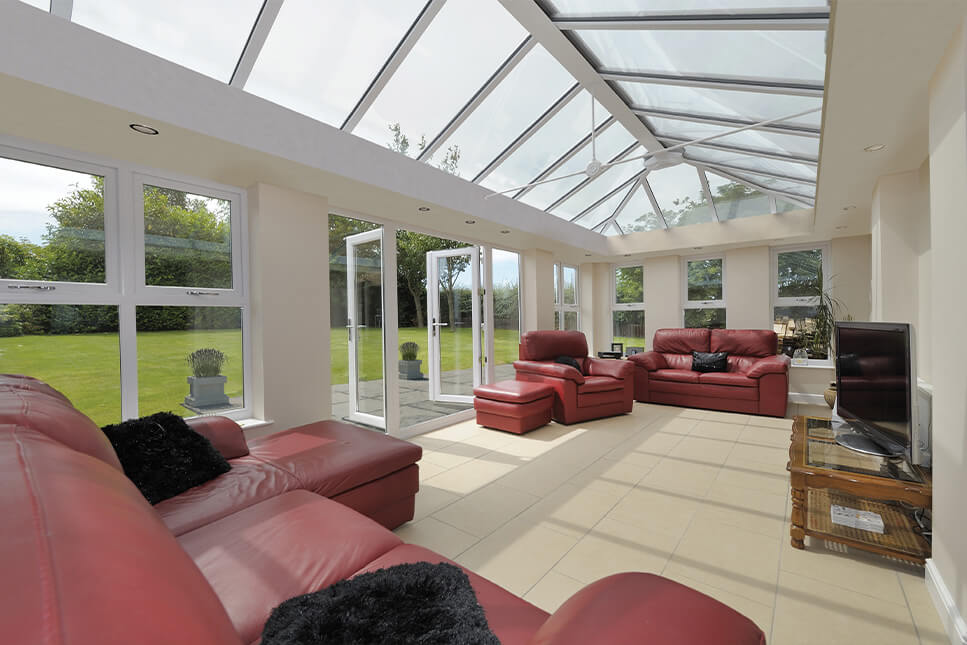 Modern conservatories and orangeries provide the best of both worlds when it comes to creating the perfect entertaining area. Fully-glazed conservatories allow you to connect with the outdoors and appreciate scenic East Midlands views all year round, whilst sumptuous orangeries fluently blend with your homes existing brickwork to create the enviable illusion of a full extension without any of the hassle.
With 5 versatile uPVC conservatory styles, classic or modern orangery designs, and a variety of fine finishing touches to truly make your new single-storey extension your own, the sky's the limit this summer with The Nottingham Window Company.
Inspirational home improvements for discerning homeowners, architects & developers in Nottingham, Leicester, and Derby
From complete home makeovers to durable front door replacements, whether you're a homeowner looking to add more value and kerb appeal, or an architect searching for the perfect window style to satisfy your client's unique requirements, our accomplished team of experts are here for you no matter what.
Browse through our work, book an appointment, or get in touch to find out more.
Read our related blogs:
How big or small can bifold doors be?