The recent news that Safestyle – one of Britain's best-known windows and doors suppliers – had gone out of business was a shock to everyone, not least for the customers who've known and trusted this brand for many years.
The closure of Safestyle demonstrates the tough times the glazing and fenestration industry has been in, largely because of the cost of living crisis and big increases in the price of raw materials. It's never pleasant to hear about firms collapsing like this, and it reminds us that we all must pay attention to our own businesses and, most importantly, our customers.
Those customers who relied on Safestyle to supply them with new aluminium or uPVC windows and doors will now be looking around for a reliable alternative – a UK company with an excellent reputation that supplies high-quality finished products from an extensive range.
If this is you, look no further. The Nottingham Window Company is one of the East Midlands' most respected and reputable window and door companies, supplying outstanding products right across our region. Whether you're looking for a simple window glazing replacement to reduce your heating bills or an entire house refurb, we are the people to turn to.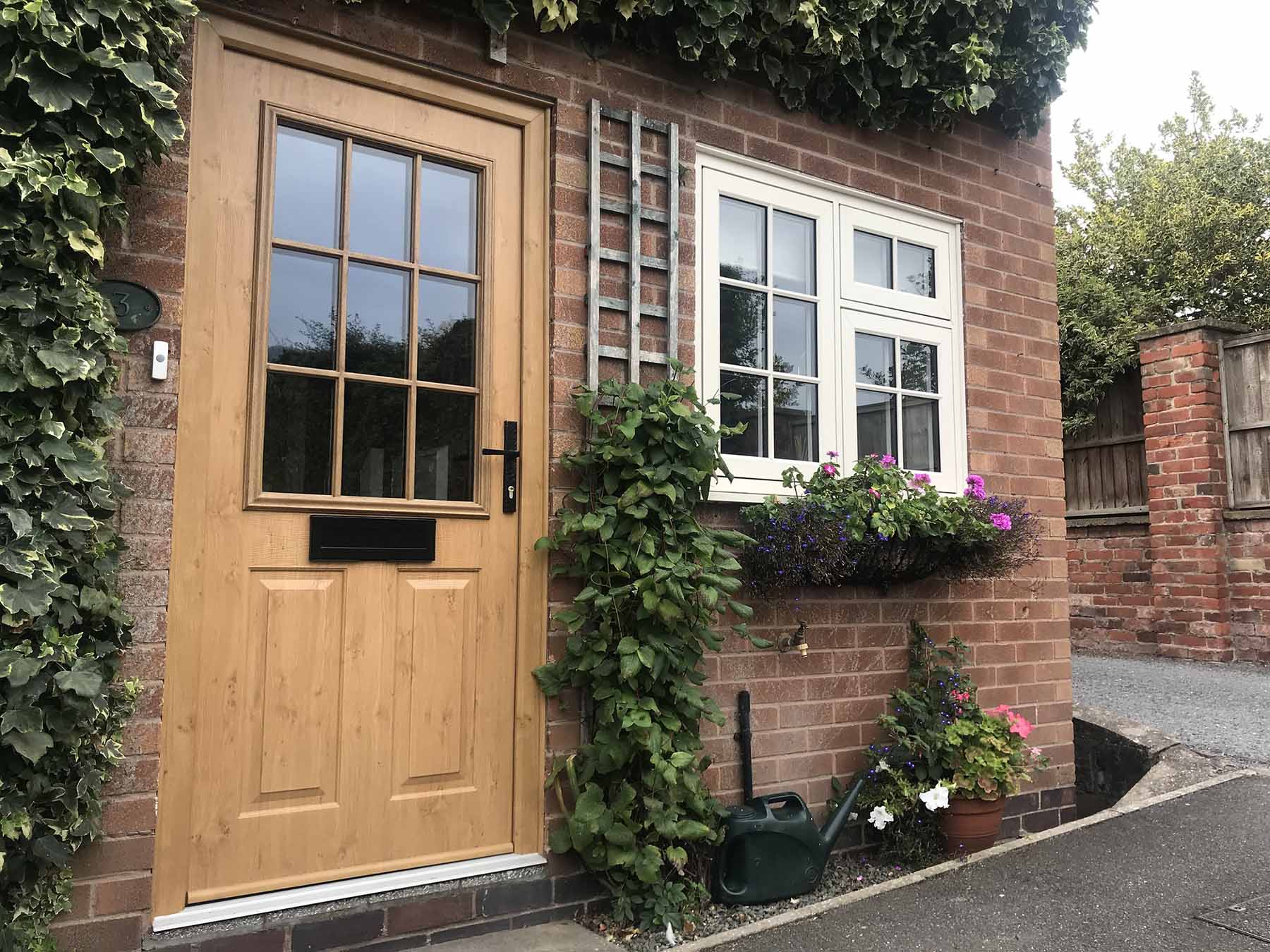 Who we are
We're based in the sought-after Nottingham suburb of West Bridgford, and from this base we cover all areas of Nottinghamshire, Leicestershire and Derby. We know these areas incredibly well, and we understand exactly what customers across the East Midlands want. The housing stock in this area ranges from ultra-modern architect designed homes and ancient rural cottages to solid Victorian villas and terraces, plus plenty of examples of 1920s, 30s and post-war housing. In short, we have the knowledge and the products to suit every type of property in our area.
What we do
We are leading suppliers of energy efficient new windows, doors, conservatories and roofline products, using uPVC, aluminium, timber and composite materials to create a range of stunning products. Because we're experts in our field, we make sure that we're always ahead of the curve in terms of current and future trends. As a company we don't stand still – we pride ourselves on our dynamic response to what our customers want. On our website you can find a whole host of information about the local property market, what's hot (and what's not!) and how we respond to issues that affect our industry.
How to find us
If you're living in the East Midlands, why not book an appointment to visit our showroom? There you will have the opportunity to view a range of our products and meet our friendly sales staff, who can advise you about your requirements. Alternatively, you can contact us here or call us on 0115 866 0066.